Biggest Mall Operators M.I.A. at ICSC
---
---
The ICSC conference in Las Vegas is the biggest retail convention of the year, a place where nearly every major retailer, owner and broker
converges at the sprawling Las Vegas Convention Centers for three days of networking and dealmaking.
Everyone, that is, except three of the industry's biggest mall developers and operators.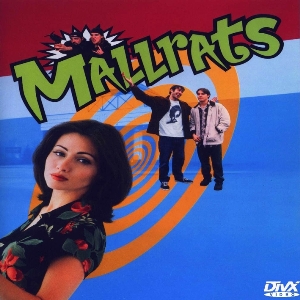 For the fourth year in a row, Simon, Westfield and Macerich skipped this year's conference and holed up across town at Caesar's Palace where the three occupied adjacent ballrooms. In a city of spectacle, the spaces allow the three to erect grand installations complete with huge overhead banners, giant cardboard renderings of their projects and ample meeting space, facilities that would be difficult to
replicate in the convention center's tightly packed and decidedly drabber environment.
Still, the companies' decision to go off-site has left some conference attendees wondering if the event isn't somewhat diluted without their presence. Brokers have also chaffed at the added planning and inconvenience of having to trek across town to visit the companies, which because of their size and clout are key firms to meet with for many retailers and brokers.
"I certainly respect that the mall developers have the right to run their business as they see fit," Peter Ripka, a partner at the retail brokerage Ripco Real Estate, told The Commercial Observer. "But it's a shame that they have what is in effect a separate convention at the same time as ICSC. They may not mean any harm but the end result is traffic and, in particular, the retailers are pulled out of main convention halls to go to their convention area at a different hotel, which works to the detriment for the huge majority of the membership of ICSC."
The three companies backed out of ICSC during the downturn. According to numerous conference attendees at ICSC, even a booth at the convention can cost tens of thousands of dollars and large spaces can be well over a million dollars. Simon, one of the largest REITs in the world, owns the retail base of Caesars Palace, no doubt enhancing the economics of taking ballroom space there for the show. According to people familiar with the event, Simon soon struck a deal with Westfield and Macerich to join it at Caesars, further making the venue a required stop for many convention goers.
"They've definitely bifurcated the event," said Richard Hodos, a retail executive at CBRE, who carved out time from his busy meeting
schedule at the convention center to visit the companies.
Conference planners at ICSC have expressed hope that the companies can be lured back to the convention floor either next year or thereafter.
Other large mall operators like GGP continue to have their booths located at ICSC.
"We continue to work with them to offer them space," said Malachy Kavanagh, a spokesman for ICSC. "We have had good conversations with
them and they have been receptive, although we have to wait to see if they are coming back. It would strengthen our show and make it more
convenient. We have heard it can be inconvenient for people and Simon and Westfield and Macerich recognize that too. They're not doing it
out of spite. It was a financial decision when the market bottomed."
Neither Westfield, Macerich or Simon could be reached for comment.