With Mirante in Tow, Avison Young CEO Sees "Goldman" in Firm's Future
---
---
Will Avison Young grow into the Goldman Sachs of its era?
CEO Mark Rose, the former CEO of Grubb and Ellis and the former COO of Jones Lang LaSalle, is hoping to mirror the management structure and, eventually, the success of the financial giant.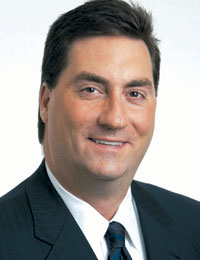 "Goldman Sachs accessed the public markets a decade ago, but the principals of that company are there as the leaders, as the strategists, as the alignment, as the execution, and oh, by the way, when they do a good job, they are the beneficiaries of the good job," Mr. Rose told The Commercial Observer. 
The Canadian firm — which has exploded in growth over the past two years, increasing its headcount from 300 to 700 people and opening branches in every major office market in the United States — said it has employed both a shrewd eye for talent and a steady trigger finger in recruiting the best senior people it could find for its firm.
"No company has opened up in every major market in the US as fast as we've done it here, and it's because of the model and the quality of the human beings who've been very excited about joining," said Mr. Rose.
The firm has brought in people like Earl Webb, a 24-year veteran of Jones Lang LaSalle, and Grubb and Ellis departees Bruce McNair, Bill Morris, Joshua Hartman and Will Travis.
Perhaps its biggest coup to date was nabbing Arthur Mirante, longtime figurehead for Cushman & Wakefield, as Avison Young's principal and Tri-State president.
Mr. Mirante, who during his tenure as CEO had expanded the number of Cushman & Wakefield's offices from 60 to 173 while also bumping its revenue from $100 million to $1 billion, had been in discussions with Avison Young for "months."
Now a newly anointed principal for the rapidly growing Avison Young, the firm is ready to increase its presence in the Tri-State area.
"The whole strategy of Avison Young was to build the company of the future that had no legacy issues to deal with," said Mr. Rose.
That strategy has allowed the agency to open offices in major markets like Washington D.C. and San Francisco, staffing each outpost with top talent who share in the firm's new "holistic" approach to handling clients while building a new client-service model.
"We have hand picked people that we believe fit our principal-lead culture," he said. Eventually, the firm will resemble a private partnership-drive entity that is modeled after Goldman Sachs and will align itself with its client base.
"A person like Arthur [Mirante], who is just an icon, I care more that he is more that he's an incredible human being as much as he is one of the best in our real estate services industry," said Mr. Rose.
Avison Young now has over a dozen people in its New York City, the address of which Mr. Rose was reluctant to disclose. There will be more notable hirings to follow, Mr. Rose promised.
"This is just the beginning," he said.
drosen@observer.com