Urstadt Biddle Properties Invests In Entity To Own Rockland Shopping Center
---
---
Greenwich-based REIT Urstadt Biddle Properties has acquired an interest in a limited liability company that it said will both own and operate the Orangetown Shopping Center, at 15 Dutch Hill Road in Orangeburg.
The Rockland County shopping center is 75,000 square feet and anchored by a 12,400-square-foot CVS drug store. Other tenants there include Allstate, Dunkin Donuts and Subway. Overall, it's 96 percent leased, UBP's CFO John Hayes tells The Commercial Observer.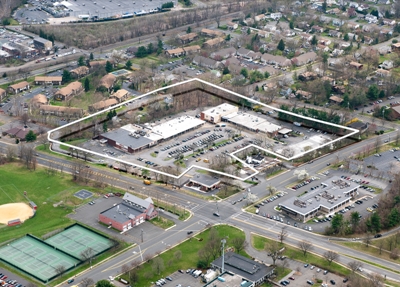 The REIT took a 2 percent interest in the LLC that will own and operate it. "The other member receives a fixed return and we receive the cash flow above and beyond the return that has been contracted to the other member," Mr. Hayes explained. "The property was contributed by the former owners and we contributed cash into the LLC."
When UBP reported its Q1 2012 results earlier in March, those numbers reflected a one-time lease termination settlement—$2.99 million paid for the lease a grocery store tenant terminated early.
President and COO Willing Biddle said at the time that 2012 would be a challenging year, primarily due to vacant space across UBP's portfolio.
"Leasing the vacant space in our portfolio remains our most important focus," Mr. Biddle said when the quarterly results were released. "We currently have 364,000 square feet of vacant leasable space in our properties, but interest from prospective tenants has resulted in letters of intent or signed lease deals on portions of this space covering approximately 57,000 square feet."
Mr. Hayes expressed optimism as well and said that there has been an uptick. The grocery store space that triggered the $2.99 million settlement, he said, has been taken by another tenant.
"I think for us going through the real estate cycle that all our peers have been going through, we don't have the worries that others have about debt," Mr. Hayes said. "The one thing that we have been affected by is that it is a difficult leasing environment." However, he added that the past quarter was a milestone of sorts and that the lease rate across its properties had gone up.
CGaines@observer.com