Mixed Bag of Notes On Offer from Ariel Property Advisors
---
---
Ariel Property Advisors is marketing a note portfolio that is made up nine investment properties throughout the New York City area. Its principal balance is a little under $9 million, according to the firm.
Most notably, however, the portfolio includes properties that are both performing and non-performing, a fact that Ariel Property Advisors vice president Victor Sozio said makes them unique.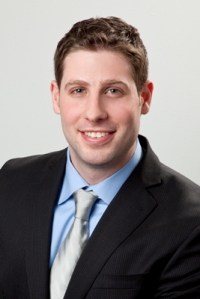 "Some note sale packages are just purely distressed, where they include notes that are in the midst of the legal process," Mr. Sozio told The Commercial Observer. "Here we have a mix of both performing and non-performing notes. Five out of the nine are performing—and these notes offer up good returns." Healthy returns are being achieved on them, he added, as a result of the fact that most are at an interest rate above 6 percent, collateralized by strong assets.
Those assets include three properties in Manhattan, two in Brooklyn, three in the Bronx and one on the South Shore of Long Island. Mr. Sozio declined to provide specific addresses or the name of the financial institution on whose behalf Ariel is marketing the portfolio.
Once signed confidentiality agreements are in place, however, he said that interested parties will have access to the data room, "where they will be able to go through all the mortgage files, see where they stand in the legal process, if there is one, and they'll see all the internal appraisals the institution has performed.
"It's a good mix," Mr. Sozio said of where the performing portion of the portfolio is located. Both that we have in Manhattan are performing. Of the two in Brooklyn—one is performing and one is in the legal process—and in the Bronx one out of the three is performing."
Despite the tremendous amount of commercial real estate loans coming due this year, Mr. Sozio doesn't anticipate a huge wave of distress hitting the market any time soon. He said that "banks have done well in strategically unloading these distressed notes," which has kept a large wave of them from coming along at once, a fact that has helped to keep values up.
Ariel Property Advisors is marketing two other notes from a different financial institution for Brooklyn properties, The Commercial Observer has learned—one on Van Brunt street in Red Hook and one on Sutter Avenue in East New York.