Law Firm Newman Myers Inks at 40 Wall
---
---
Law firm Newman Myers Kreines Gross Harris has signed a deal to move from its current offices at 14 Wall Street for the Trump Organization-owned 40 Wall Street,The Commercial Observer has learned.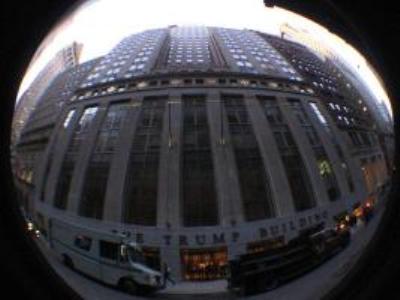 The firm will be taking a 15,354 square foot office space on the building's 26th floor. The lease is for "at least 10 years," sources told The Commercial Observer. Asking rent for the floor is $36 a square foot.
It wasn't immediately clear who represented Newman Myers in the deal. A Cushman & Wakefield team regularly handle leasing at 40 Wall Street. Representatives Newman Myers, Cushman & Wakefield and the Trump Organization did not immediately reply to requests for comment.
The 32-year-old law firm Newman Myers regularly handles personal injury, death, property loss and commercial dispute cases, among other assignments, according to its website.
Newman Myers is the second firm to commit to the Donald Trump Jr.-managed office tower this month.
Public Financial Management, or PFM, committed to a ten-year lease for a 9,263-square-foot turnkey office space in the building's 49th floor. Asking rent for that floor was in the low $40s.
Daniel Edward Rosen is reachable at drosen@observer.com