Century 21 Owners Put $200 Million Portfolio On The Market
---
---
The Gindi family, owners of the large discount department store chain Century 21, are selling a 26-building portfolio of residential properties.
The family has hired Bob Knakal, chairman of the real estate sales brokerage Massey Knakal, to market the buildings, which are expected to trade for more than $200 million.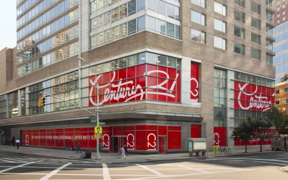 The group of properties is located primarily in Manhattan, but portions of the portfolio are in Brooklyn, Queens and one property is in Great Neck, Long Island according to information released by Mr. Knakal to the market via email last night to potential investors.
In that note, Mr. Knakal said the portfolio was "driven mainly by the retail component," an apparent indication that its storefront space is one of the most valuable aspects of the offering.
"The buildings were picked out with retail in mind," a source familiar with the portfolio said. "Most of them just have great retail and are located in really good retail locations."
Mr. Knakal said in his email that buyers could either bid on properties individually, select portions of the portfolio they liked, or make an offer for the entire group.
In January, Mr. Knakal, who has been active, closed the $40 million sale of five buildings located in Jamaica and Hollis, Queens. That portfolio, which included 350 units, was acquired by Zara Realty from the residential owner Urban American.
Last month, Mr. Knakal also handled the $53 million sale of 17 Manhattan buildings to a New Jersey real estate company called Treetop Development. According to reports, 16 of the buildings were on the Upper West Side and one was in Morningside Heights. Institutional investors The Pinnacle Group and Praedium were the sellers in the deal.
More recently, Mr. Knakal was hired to sell a large portfolio of residential buildings in Hamilton Heights for the development company Extell. The five buildings, 601, 605, 607 and 609 West 137th Street, comprise the whole block front on the north side of West 137th Street between Broadway and Riverside Drive and are expected to trade for around $65 million.
Mr. Knakal confirmed he is handling the sale but wouldn't comment any futher.