Paramount to Acquire Stake in 900 Third Avenue
---
---
Paramount Group is the buyer set to acquire a 49 percent stake in 900 Third Avenue from Investa Office Fund, sources told The Commercial Observer. That stake was IOF's final US property. The sale is set to close in late March 2012 and was announced in mid-February with a sale agreement of $172.7 million, though IOF didn't disclose the buyer at that time.
"The sale of IOF's interest in the New York asset will complete the fund's exit from the US market in line with our stated strategy, at an overall premium of 9.4 percent to June book value," IOF Fund Manager Toby Phelps said in a prepared statement.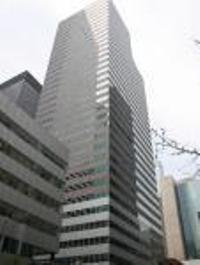 German-based Paramount Group owns several Manhattan towers, including 1325 Avenue of the Americas and 1633 Broadway, where a multi-million dollar lobby renovation is set to be completed this summer. Cushman & Wakefield (CWK) and Eastdil Secured brokered that sale.
There was no word on who the brokers for this stake of 900 Third Avenue were. Paramount declined comment about the deal and Investa Office Fund, which had roughly $2.8 billion under management at the end of financial year 2010-11, didn't return an email requesting comment.
900 Third Avenue is 595,105 square feet and 92 percent occupied, with tenants such as law firms Littler Mendelson and Davies Ward Phillips & Vineberg.
With so little Class A, trophy office towers coming to market and investors anxious to put their capital in these assets, the sale of Investa's interest in the building was sure to draw interest, an assertion Andrew Lance, a partner with Gibson Dunn's Real Estate practice, said he agreed with. "I agree with the statement that the meager pipeline of high quality assets in the top CBDs results in a very competitive situation whenever an asset fitting that description comes on the market," he told The Commercial Observer.
All told, once the deal closes, Investa said that it anticipates a tidy profit. Net proceeds of roughly $19 million on the 49 percent stake, which it purchased in August 2003 for $107.7 million, are anticipated.
Cgaines@observer.com