Duane Reade Commits to Big Office Relocation at Trump's 40 Wall Street
---
---
New York City drugstore pharmacy giant Duane Reade has agreed to relocate its corporate offices to 40 Wall Street, the same Trump Organization-owned office tower that already houses its sushi-serving, hair-styling flagship megastore.
Duane Reade will be taking the 21st and 22nd floors, for a total of 54,500 square feet, inside the 72-story building. The lease is for 15 years, with asking rents in the mid-$30s per square foot, several brokers said.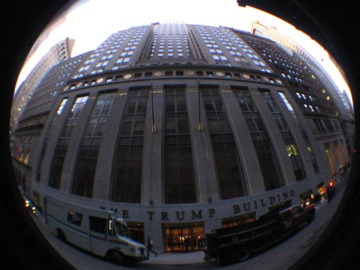 Jeffrey Lichtenberg of Cushman & Wakefield (CWK) represented the Trump Organization in the deal. Thomas Murray and Joseph Artusa, both of the Lincoln Property Company, handled Duane Reade.
Duane Reade's current lease at its corporate headquarters at 440 Ninth Avenue was nearing its August expiration, prompting the pharmacy to look for new space in midtown, midtown south and Lower Manhattan, said Mr. Murray.
It was sometime after Duane Reade opened up its approximately 22,000-square-foot flagship at 40 Wall Street—which has a grocery space for smoothies and sushi and a special salon section that offers hair blow-outs and manicures—when it dawned on the company that having its corporate headquarters and superstore under one roof was the most logical choice, according to those familiar with the deal.
"The location is perfect, it laid out well for them and then, on top of that, there was the superstore," said Mr. Murray.
Dealing with 40 Wall Street's well-known landlord also helped seal the deal, said Mr. Artusa.
"Donald Trump Jr. was a complete gentleman throughout the entire process and was helpful in expediting the deal," he said.
This has been a busy leasing period for Mr. Lichtenberg and his team, which have brought in the structural engineering firm Leslie E. Robertson Associates, financial consulting firm Huron Consulting and Weidlinger Associates, another structural engineering firm, in the past six months.
"The vacancy [rate] right now is about 18 percent," said Mr. Lichtenberg. "It was close to forty percent when we took control [two and a half years ago]," he added.
Daniel Edward Rosen, Staff Writer, is reachable at DRosen@Observer.com and can also be followed at Twitter.com/Dedwardro.
40 wall street
,
440 Ninth Avenue
,
Donald Trump
,
Duane Reade
,
Huron Consulting
,
Jeffrey Lichtenberg
,
Joseph Artusa
,
Leslie E. Robertson Associates
,
Lincoln Property Company
,
The Trump Organization
,
Thomas Murray
,
Weidlinger Associates
,
Cushman & Wakefield