Robert Cohen / Robert K. Futterman
---
---
As Soho continues its 20-year transformation from bohemian enclave to luxury retail bazaar, brands like Apple (AAPL) and Uniqlo have added to the neighborhood's near impenetrable aura of luxury and glitz by converting old spaces into fashionable shopping destinations.
But simply boasting a Soho address isn't always enough for some retailers.To M.A.C. Cosmetics, which operated a storefront on 113 Spring Street for more than 15 years, foot traffic appeared enviously higher throughout the nearby Broadway corridor.
"They were definitely leaving some money on the table by not having all the footfall that Broadway provides," said Robert Cohen, 39, a Robert K. Futterman & Associates retail broker who represented M.A.C. Cosmetics in its move earlier this year to Broadway.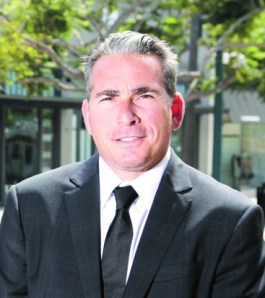 The New York-bred broker, who carved a niche by bringing luxury brands and big-name designers to Soho, said he spent two years canvassing Broadway on behalf of M.A.C.
"We probably exhausted five or six other opportunities along the street over the last two years."
Among the buildings Mr. Cohen and the Estée Lauder brokerage team looked at were 496 Broadway and 518 Broadway. Given the pride M.A.C. Cosmetic takes by offering customers an interactive shopping experience—its sales people double as make-up artists—Mr. Cohen sought space boasting a minimum width of 20 feet, "to really lay out the store."
The new Soho space also had to be interactive: The ability for potential customers to peer through the store's Broadway window from the sidewalk—"like an open kitchen," said Mr. Cohen—was a high-priority throughout the two-year scavenger hunt.
In the end, M.A.C. chose a three-story ground-floor space on 506 Broadway totaling nearly 3,000 square feet that abuts Bloomingdale's Soho, among the neighborhood's most trafficked clothing stores.
Currently, 506 Broadway is under construction and set to open in 2012, two years after M.A.C. Cosmetics opened its flagship New York City store in Times Square.
"We felt like we got just an amazing three-story building," said Mr. Cohen, who divides his time between New York City and Los Angeles, where he lives.
"We got the entire building."Since launching his retail brokerage career, Mr. Cohen's list of clients has rapidly grown to read like the first 40 pages of advertisements in Vogue: Polo Ralph Lauren, Swarovski, Diesel, Montblanc, and Giorgio Armani, to name a few of his most prestigious retailers.
Still, he has a soft spot for Soho, a neighborhood he first began exploring in the 1980s and 1990s after landing assignments from designers like Todd Oldham, Cynthia Rowley and Isaac Mizrahi. After all these years, he remains bullish on Soho and its retailers.
"Right now, Soho is cycling back big time," he said. "Soho is nothing short of amazing."
Indeed, from a landlord's perspective the neighborhood has been performing well.  Availability rates have continued to drop to 4.2 percent, down 1.7 percentage points from the previous quarter, according to a recent Manhattan retail report by Cushman & Wakefield (CWK).  Average asking rents, meanwhile, jumped by $33 to $301 per square foot.
The recent additions of Tiffany & Co., which signed a 7,000-square-foot lease that will combine 97 Greene Street and 106 Wooster Street into a unified space, and Lacoste's new storefront on 541 Broadway also helped boost the area's allure.
113 Spring Street
,
496 Broadway
,
506 broadway
,
518 Broadway
,
Bloomingdale's soho
,
Cynthia Rowley
,
Diesel
,
Giorgio Armani
,
Issac Mizrahi
,
M.A.C. Cosmetics
,
Montblanc
,
Polo Ralph Lauren
,
Robert Cohen
,
Robert K. Futterman
,
Swarovski
,
Uniqlo
,
Apple
,
Cushman & Wakefield