EXCLUSIVE: In TF Cornerstone Leasing Switch, Matt Leon Takes the Reigns (UPDATED)
---
---
A shakeup is at hand within the agency leasing team that handles the sizeable Manhattan office portfolio of the real estate investment company TF Cornerstone.
Matt Leon, a young and upcoming executive at the real estate services firm Newmark (NMRK) Knight Frank, will be taking over as head of the leasing team that represents TF Cornerstone's collection of properties, which includes the midtown trophy building Carnegie Hall Tower, 645 Madison Avenue and 387 Park Avenue South.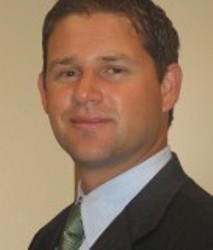 The substantial account had previously belonged to Billy Cohen, a top Newmark executive who had long worked with the firm, helping it fill Carnegie Hall Tower when that property was developed in the early 1990s as well as craft its image and place among Manhattan's top high end office properties.
Mr. Leon had previously worked as an assistant to Mr. Cohen on the account. A person familiar with the situation said that Mr. Cohen was stepping down because of growing responsibilities tied to other agency assignments he handles, specifically buildings that he is working on with another large landlord; Malkin Properties. Mr. Cohen is a lead broker on a Newmark team that handles deals at the Empire State Building as well other Malkin assets.
The Empire State Building has attracted a number substantial leases recently that he has had a hand in arranging, including a 70,000 square foot lease with Human Rights Watch in recent weeks. Last year, he helped ink a deal for the Asian firm Li & Fung to take 500,000 square feet in the landmark tower.
Even though Mr. Cohen's departure is amicable it still is a notable changing of the guard.
Mr. Cohen is one of Newmark's top dealmakers and is considered a veteran of the real estate brokerage business. In recent years,though, it was Mr. Leon who had drawn much of the praise for his savvy minding of TF Cornerstone's space. Before coming to Newmark, Mr. Leon had been a real estate attorney at what is widely considered the top practice in the city, Fried Frank.
"With his background in law, he can just cut right through deals," a source said of Mr. Leon.
Neither Mr. Leon nor Mr. Cohen could be reached for comment by press time. TF Cornerstone also could not be reached.
Dan Geiger, Staff Writer, is reachable at Dgeiger@Observer.com
–UPDATED, 1:46 p.m.–
From a prepared statement from Newmark Knight Frank's press office:
"Matt has been a stellar associate and it is time for him to spread his wings and fly," says Billy Cohen, Newmark Knight Frank executive vice president and principal. "We grow our own here at Newmark. It is a testament to our firm's ability to cultivate our talented professionals. Scott Klau, now a very successful partner, is the first example that comes to mind. Having served as leasing agent for Carnegie Hall Tower since 1989, I stand behind Matt with a wealth of knowledge to assure his continued success."