Exclusive: Salon.com Relocates In Garment Center
---
---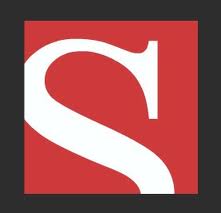 Two leases totaling 8,250 square feet, include Salon.com, were inked at 260 W. 36th Street, leaving the 17-story tower 96% leased, the Commercial Observer has learned.
Salon Media, the parent company of left-leaning news site salon.com, signed for 4,000 square feet in a shift that moves the online behemoth from yet another Garment Center asset, 15 W. 37th Street. At the same time, Wear Abouts Apparel, a fitting tenant for the district, signed for 4,250 square feet and moved from another nearby building at 225 W. 35th Street.
Ryan Magner of Tarter Stats O'Toole, who represented the owner in both transactions with Catherine O'Toole, also of Tarter Stats, said much of the building's charm is due to its high ceilings and cast iron columns.
"It's like a Soho building in the middle of the Garment center," said Mr. Magner. Other amenities include a doorman, large capacity elevators and 24/7 access. The asking rent was in the area of $30 per square foot, Mr. Magner said.