Stirrings at Two Haunted Assets
---
---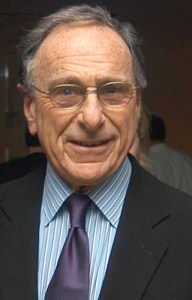 Life is stirring again at the ghostly Drake Hotel site.
With financing for development sites still virtually frozen, CIM Group has received a $30 million mortgage from Pacific Northwestern Bank on the former home of the Gilded Age hotel, according to public records.
As The Observer reported in February, the spot at Park Avenue and 57th Street is likely the only existing development site with a prime midtown location. The Wall Street Journal once dubbed it "the world's most valuable rubble-strewn lot."
The battle for control of the retail, office or hotel site has been long and complex. Here are the Cliff Notes: Harry and Billy Macklowe bought the hotel for $418 million, plus $543 million in loans, in 2006, and subsequently demolished it over preservationists' cries. But like so many of their prized assets, it was ultimately doomed, and the Macklowes defaulted on the development loan in 2008.
California-based private-equity firm CIM was poised to swoop in and help Billy Macklowe save the site from lenders this January, according to The Journal. Instead, CIM bought the building from Mr. Macklowe's newly formed, eponymous firm for $305.4 million in the same month, according to public records. A William Macklowe Company spokesman confirmed the firm has no involvement any longer.
Sources said CIM still plans to build on the cluster of properties at 434 Park Avenue, as well as 38, 40, 44 and 50 East 57th Street. The company did not respond to requests for comment.
A quiet, but increasingly powerful player on the Manhattan development scene, CIM has also helped pay off loans held by iStar on the Beaver House site at 15 William Street.
IN ANOTHER SIGN that dark clouds over the city's real estate finance market are lifting, one of the city's largest apartment buildings, Kent Swig's former Sheffield condo tower, has received a $125 million new mortgage, according to public records.
The Fortress Investment Group bought the now 597-unit tower at 322 West 57th Street between Eighth and Ninth avenues from Mr. Swig, who was in the midst of a contentious conversion of the onetime rental tower. Sales were frozen during the battle for ownership, as Mr. Swig faced a $28 million lawsuit. Since Fortress took over, dozens of units have sold for as much as $7 million. Fortress' new mortgage is one of the year's dozen largest loans so far.
UPDATE: Thanks to renovations, the number of units in the Sheffield has shrunk from 845 to 597.