Morningside Heights Twins Up for Auction
---
---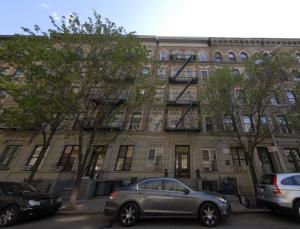 While foreclosures over the course of the past three years have been more prevalent outside of Manhattan, in areas as far away as Las Vegas and as close as Queens, two pre-war buildings near the Upper West Side seem to be bucking the borough's perception as a failsafe place amidst a troubled economy. To wit, a pair of five-story walk-up buildings at 132 and 134 West 109th Street will be going on the block at an upcoming foreclosure sale, according to brokers from Eastern Consolidated. The holder of the defaulted note on the buildings has retained the real estate firm to procure buyers for its foreclosure bid if the holder is the successful bidder at the auction.
Located between Amsterdam and Columbus avenues just several blocks from Columbia University, the buildings are comprised of 40 residential units and approximately 18,720 square feet of space. In the event the lender is the successful bidder at the foreclosure, the buyer would take on the lender's successful bid and, therefore, acquiring the fee to the property, said Ronald Solarz, an executive managing director at Eastern Consolidated spearheading the marketing initiative alongside colleagues Eric Anton and Eric Weinberg.
"Since all of the units are below-market, an experienced investor could experience significant financial upside when the existing leases expire," Mr. Solarz said.
jsederstrom@observer.com