N.Y.U. Langone Med Wing Headed to 1491 Third
---
---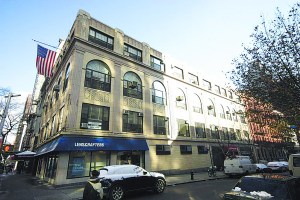 1491 Third Avenue
N.Y.U. Langone Medical Center is set to open a 28,500-square-foot women's medical center on the Upper East Side.
The hospital has nabbed a chunk of space on the second, third and fourth floors of 1491 Third Avenue, a four-story building at the corner of 84th Street. The lease is for 15 years.
"This is a unique opportunity for a single tenant to occupy a large space on the Upper East Side, where historically opportunities for large blocks of commercial space are rare," said landlord rep Paul Wexler of Corcoran Wexler Healthcare Properties, in a statement.
Analysts have been predicting a boom in health care leasing, as hospitals snap up deals on commercial space in what's been a more favorable market for tenants generally. As Samy Mahfar of landlord FSM Holdings noted in a statement, "We saw the opportunity with this property to switch from a commercial space to a medical space and took advantage of it."
Mark Mandell of Cushman & Wakefield represented the tenant. The asking rent wasn't disclosed.