Kouple of Klass Acts to Open Boutique on Spring Street
---
---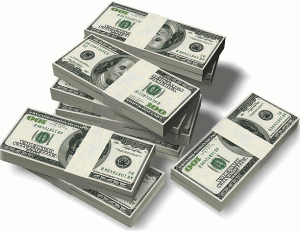 119 Spring Street
Soho retail is getting klassy with a "K." DASH, the Kardashian klan's designer boutique, is set to open at 119 Spring Street, The Commercial Observer has learned.
The space, which was formerly occupied by the Eleanor Ettinger Gallery, consists of 2,000 square feet on the ground level and 1,000 square feet in the basement, with 18 feet of street frontage.
The store will open Oct. 16, and will also be featured in the latest installment of the sisters' reality TV saga, Kourtney and Kim Take New York. The terms of the deal were not disclosed, but asking rents for ground floor space in the area are around $500 a square foot.
Caleb Petersen and Karen Bellantoni of Robert K. Futterman & Associates represented the landlord, 119 Spring Street Co. LLC. The tenant was represented by Vince Sweeney of Northwest Atlantic Real Estate Services.
DASH, which also has locations in Los Angeles and Miami, has met with a lukewarm reception from fashionistas, who find its selection a tad "tacky." The store does, however, offer $10 bottled water, which should put it at home among its classy new neighbors, including John Varvatos, Chanel, Burberry, Longchamp and Diesel. Tony Italian designer Etro is also set to open a store in the area.
"We have been working very hard finding the perfect location for DASH NYC," Ms. Kardashian wrote on her blog. "I can't think of two hotter b*tches to be strutting around the streets of Manhattan . . . Get ready, New York!"
The New York Post first had news of the boutique's opening in Soho.