The Firm That Helped Lady Gaga Beat Britney Spears on Twitter Is Moving
---
---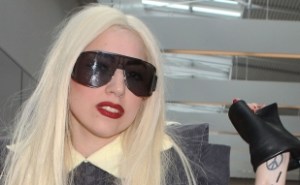 250 West 39th Street
Lady Gaga can thank the team at Think Tank Marketing for her seizure of the Twitter crown from Britney Spears this week. Meanwhile, back on earth, Think Tank will take 1,700 square feet in the fashion district.
The digital marketing company's Web site says "in the digital age too many brands struggle to find their way through new terrain." At 250 West 39th Street, the firm will, however, be on some more traditional terrain, surrounded by clothing designers and image consultants.
The New York Post first had news of the deal.
Alas, this doesn't mean the fashion district will now be flooded with Web-curious celebs in need of guidance. According to the Post, "They tried to get the Lady to go gaga over the space on July 5, her one day off the Monster Ball in the tri-state area, but the logistics didn't work out."
The firm will move from 1030 Sixth Avenue.
The asking rent was $39 a square foot. Christopher Okada of Okada & Company represented the tenant. Catherine O'Toole of Tarter Stats O'Toole represented the building ownership.