Stuy Town Legal War Opens With Suit Against Ackman, Winthrop
---
---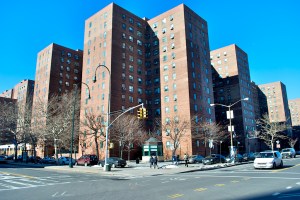 The holders of the first mortgage at Stuyvesant Town do not appear to be impressed by Bill Ackman and Winthrop Realty Trust's play to take control of the 11,200-apartment mini-city.
The special servicer on the loan, CW Capital, has taken court action against Winthrop and Mr. Ackman, the activist investor and hedge fund manager, who both bought up the top layer of a second mortgage on the property and last week filed to foreclose on the existing owners. (The owners, a partnership led by Tishman Speyer, defaulted on the mortgages in January. The plaintiffs in the suit are the actual holders: Bank of America and US Bancorp.)
CW Capital had told others it was caught off-guard and was frustrated with the move by Mr. Ackman and his Pershing Square Capital, given that the special servicer had been moving relatively smoothly along—to many people's surprise—with a foreclosure of its own. That foreclosure would have wiped out the holders of the second mortgage in addition to the owners.
Along these lines, CW Capital was not very popular with many of the second mortgage holders, and many observers had been holding their breath for legal action of some sort before CW Capital eventually foreclosed.
And voilà.
CW Capital feels that the Ackman/Winthrop group does not actually have the ability to foreclose itself given that CW Capital is very far along in its own foreclosure process.
Here's more on the lawsuit from Bloomberg:
Bank of America Corp. and U.S. Bancorp sued to block an entity seeking to foreclose on the equity interests of the owner of Manhattan's Stuyvesant Town and Peter Cooper Village apartment complex.

…

"The future of this iconic enclave in the Borough of Manhattan is in imminent jeopardy," lawyers for Bank of America N.A. and U.S. Bank said in the complaint filed today in New York State Supreme Court in Manhattan. The Pershing and Winthrop plan violates terms of the intercreditor agreement for the property, according to the suit. The agreement, which governs how the loan is to be repaid among competing creditors, says junior lenders get second priority after the senior mortgage holders.
In a statement representing the Ackman/Winthrop team, Michael Ashner, CEO of Winthrop, expressed confidence:
We are fully confident that the court will validate our efforts to provide permanent affordable housing options to the residents of Stuyvesant Town and Peter Cooper Village.
And here's a statement from Councilman Dan Garodnick, who lives in Peter Cooper Village:
We are disappointed that ownership of the property has degenerated into litigation, but we are not at all surprised. As the creditor parties fight this one out, the tenants are prepared to join with the right partner to help us achieve the goals we have articulated.