Smaller Deals Filling Billy Macklowe's 400 Madison
---
---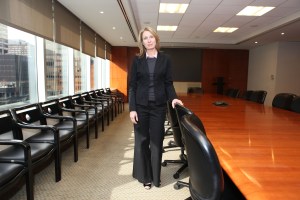 400 Madison Avenue
It wasn't a big feat, but rather many small ones, as Jones Lang LaSalle has leased 22,679 square feet at 400 Madison Avenue.
Nine companies have inked diminutive deals in the building since January, Cynthia Wasserberger, who represented the landlord on behalf of JLL, told The Commercial Observer.
Most recently, LSV Advisors signed a 2,722-square-foot lease, taking part of the 15th floor for two years. Other new tenants include Berkshire Property Advisors for 3,150 square feet; The Magazine Group for 3,400 square feet; and Banque de France in a 10-year lease for 2,800 square feet. (Additional recent 400 Madison leases can be found in our back-of-the-paper Lease Beat chart.)
The building appeals to small tenants because "the owner can be nimble," Ms. Wasserberger said. The landlord offers pre-built office spaces so "tenants can drop into the building pretty quickly," she said. The décor also "hits the spot," with high ceilings and lots of glass, the broker added.
There are still a few spaces left, ranging from 2,100 square feet to 4,500 square feet.
"We're tackling a lot of new deals," Ms. Wasserberger said.
Asking rents in the building are in the low $60s on average, and closing rents have been within 10 percent of that, she said.
The landlord, the recently formed William Macklowe Company, was represented by Ms. Wasserberg, along with Randy Abend and Amanda Saltzman of JLL. An in-house team consisting of William Macklowe and Ken Dillon also assisted with the transactions.