Billy Macklowe Officially Parts Ways with Dad, Starts Own Company
---
---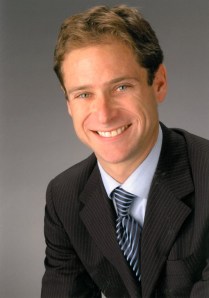 Billy Macklowe, the son of real estate great Harry Macklowe—who, in one of the boom's great gambles, famously bought a $7 billion office portfolio only to have to give much of it back to the bank in the throes of the recession, and to sell the GM Building to boot—has officially left his dad's company to form his own firm, called William Macklowe Company.
And he's bringing 12 of his dad's former employees with him.
The younger Macklowe, who famously dissed his struggling dad in the pages of the Wall Street Journal in 2008, was named chairman and CEO of Harry's company, Macklowe Properties, in June of that year. But that move apparently didn't give him the independence he so craved.
Today, Billy's publicist at Rubenstein sent out the following release.
WILLIAM (BILLY) MACKLOWE OFFICIALLY LAUNCHES
HIS OWN COMPANY; ANNOUNCES SUCCESSFUL
REFINANCING OF 400 MADISON AVENUE AND 610 BROADWAY
New York, NY… Real estate developer and investor William S. (Billy) Macklowe has officially launched his new venture, William Macklowe Company (WMC).
Mr. Macklowe and a team of a dozen professionals that joined him from his former company, Macklowe Properties, have established WMC's headquarters on the entire 28th floor at 126 East 56th Street, where they will focus on acquisitions, strategic lending, real estate correlated investments and portfolio acquisitions, both in and outside of New York City. Additionally, WMC will continue management of its own portfolio and will pursue select third-party management assignments.
In an auspicious start to his new business, Mr. Macklowe also announced that he has successfully refinanced two portfolio properties – – the 22-story office building at 400 Madison
Avenue (with $66.5 million in refinancing from Metropolitan Life Insurance Company and Malkin Strategic Capital) and the landmark office/retail building at 610 Broadway in Soho (with a $43 million first mortgage from Eurohypo).
(more)
"We're excited about our business plan and the broad platform we've developed," stated the 42-year-old Macklowe, the company's Chief Executive Officer. "It allows us to be opportunistic in our investment strategy, continuing to use our strengths in both traditional office and residential deals and complex transactions where our broad and unique experience will add significant value."
"Not only will our buildings will be run and operated in the Macklowe tradition, which has long been recognized for exemplifying the highest management standards of our industry, but we are also looking forward to joining with institutional and joint venture partners in new acquisitions and development opportunities where the creative approaches, extensive building experience and diverse capabilities of our platform can help achieve a project's full potential."
WMC's nucleus of seasoned real estate specialists includes Chief Operating Officer Jason Grebin, Managing Director of Finance & Acquisitions Noah Leonard, Executive Vice President of Management Services Jim Migliore and Senior Vice President of Commercial Leasing Ken Dillon.
Respected for his broad real estate expertise, particularly in development, acquisitions, leasing and finance, the younger Mr. Macklowe joined his father, Harry, at Macklowe Properties in 1993. He assumed the presidency of that company in 2002 and took over as Chairman & CEO in 2008. He left Macklowe Properties in July of 2010 to launch WMC.
# # #