Brookfield Tries to Launch Epic Foreclosure on Tishman Speyer … in D.C. (Updated!)
---
---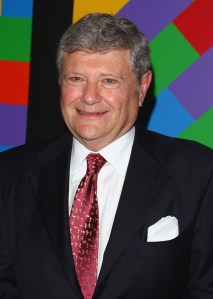 Poor Tishman Speyer. First Stuy Town. Then its Chicago portfolio. And now this.
Brookfield Properties, led by the hunky Ric Clark, is trying to foreclose on a portfolio of 20 buildings owned by Tishman Speyer in Washington, D.C, according to The Wall Street Journal.
The Journal's Lingling Wei writes:
Brookfield Properties Corp. is launching foreclosure proceedings on one of the largest office portfolios in the Washington, D.C., area, intensifying the pressure on the portfolio's owner, led by Tishman Speyer Properties, to restructure debt.

But the Tishman venture is fighting back. A spokesman for the landlord said Friday that it has the funds needed to restructure $570 million in debt on the collection of 20 buildings, known as CarrAmerica.
…

The move sets the stage for a battle between two of the titans in the commercial real-estate industry. Since late last year, Brookfield, which has headquarters in Toronto and New York, has been eyeing the CarrAmerica portfolio, which is named after the real-estate investment trust that used to own it.

…

Brookfield, which became one of the biggest office-building owners in Manhattan during the last real-estate slump by scooping up battered assets on the cheap, has acquired more than half of the $570 million in debt secured by the properties, including three 11-story buildings called International Square and located near the White House, these people said.
Brookfield's foreclosure action indicates its desire to win control of the buildings, leased to law firms, lobbyists and other upscale tenants. But the Tishman group intends to fend off Brookfield by paying off its debt.
Read the whole article here.
(Update) In an emailed statement, a Tishman spokesman writes, "By starting foreclosure proceedings, Brookfield is trying to pressure our ownership group in an attempt to take over the portfolio. The portfolio has terrific assets and we are not surprised Brookfield wants them. That said, we have the funds needed to restructure the portfolio debt and we're confident that we can implement a restructuring that will maintain our partnership's ownership."
drubinstein@observer.com