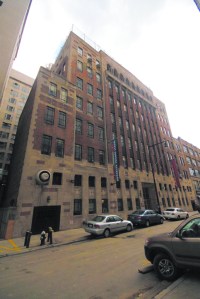 Newmark Knight Frank has been schooling its competition in the educational-institution market.
First there was Claremont Prep, which Newmark placed in 203,770 square feet at 25 Broadway, in one of the largest leases of 2009. Then there was the School Construction Authority, which Newmark guided to the 106,000-square-foot former home of the spectacularly failed Sports Museum of America at 26 Broadway. And now there's the Brooklyn Friends School, which Newmark broker Howard Kesseler has been helping find new digs in downtown Brooklyn.
The search has not proven easy. Brooklyn Friends seeks 50,000 square feet in which to house its lower school to allow for an expansion in enrollment. The posh, 143-year-old private school is currently headquartered at 375 Pearl Street, with the upper school at 55 Willoughby Street. This fall, the school thought it had solved its space problems, zeroing in on the residential block of State Street, between Hoyt and Bond streets, in Boerum Hill. But this being Brooklyn—or, perhaps, this being New York City—the plans sparked a kerfuffle pitting residents who feared too much vehicular traffic against residents who welcomed the venerable school as a boon to the neighborhood.
Brooklyn Friends has since backed off the State Street plan, a move the Brooklyn Paper hailed with the headline, "Brooklyn Friends lives up to name in seeking different expansion plan."
And so the hunt continues. Michael Nill, head of 655-student school, has indicated a final decision on the new location will be announced this spring.
More Prospective Tenants:
Little Lord Fauntleroy Factory to Expand