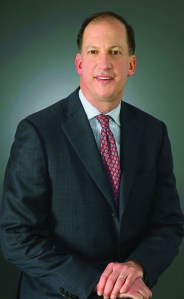 The Commercial Observer:
You just celebrated the one-year anniversary of Savitt Partners. How has it been? Everything you hoped it would be?
Mr. Savitt: It's been great. It really has worked out well. Things are going very well. It's been a lot of fun. And no complaints. We wish the economy was stronger, but we've fared very well, and, in fact, better than anticipated.
When you formed, the economy was already in trouble. But how far in advance had you been planning the formation?
I would say over a year. I had always wanted to open up a first-class, best-in-class, full-service real estate company. I would say probably for many years it was a dream of mine, and I'd certainly been working on it for some time before we actually did it.
When the economy took a turn for the worse, did you change your business model?
I didn't because I thought that our business model would work in any economy. Obviously, one has to work harder to lease space in their own buildings when things are more difficult. On the broker's side, you have to work harder to accomplish what you set your goals to be. But truthfully, I didn't change much in terms of what our plan was. Our plan was to continue to lease and manage properties that we own, to provide the best service for our partners and our tenants in those buildings as well as to provide that same service to tenants looking for space in the market.
Have you been able to turn lemons into lemonade, in terms of the economy?
I would say we've been able to be flexible on doing some short-term leases in a couple of our properties, to accommodate tenant's needs to gain flexibility. So we've attracted new tenants in our properties on a short-term basis.
Was there a time when you started seeing the company hitting its stride?
I would say fourth quarter of last year. All of the hard work we had done together at the first half of the year really, really started paying off, and we really started closing a lot of deals in the last four or five months of 2009.
When the company formed, you had about 15 people. Has that changed?
It actually was smaller than that. When we first started out it was six, and then we grew to 15. We're now 22. We're looking to selectively add some quality brokers. We'd say that is one area of growth that we're continuing to look into.
How has your role changed since becoming the president of your own company?
Well, I've always been running the buildings that we own. I've got more involved today on the tenant-rep brokerage side, representing tenants. I spent a lot of my time over the last year working with my partners on the tenant-rep side, building the brokerage company.
So spending quite a bit of face time with the clients, are you?
Face time with the clients and our own brokers.
Where are you finding these brokers, from brokerages in New York, or elsewhere?
There are a few brokers we've hired that have come from different industries, which has been interesting. They haven't been in the real estate business, but they've been in the sales industry. One broker who's doing a very good job-only been with us three months-came from the furniture business, selling office furniture.