Swig Shutters Helmsley Spear Brokerage
---
---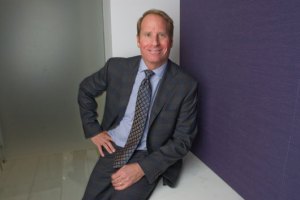 Kent Swig is shutting down the Helmsley Spear brokerage, according to a broker who attended a Friday meeting at about 3 p.m., at which the announcement was made.
Steven Kerschenbaum, executive vice president of Swig Equities, Mr. Swig's property investment and management firm, made the announcement, while Mr. Swig toyed with his PDA, according to our source.
"What really bothers me, really bothers me, is that the women here, the support staff, haven't gotten paid in three weeks, and won't know when they will be paid," the broker said.
Brokers have through next week to clear out their offices. Friday, Jan. 22, is the support staff's last day. The broker said there are about a dozen brokers at Helmsley Spear, and about 10 support staff.
In December, the New York Post reported that Mr. Swig had been trying to sell Helsmsley Spear. Also in December, The New York Observer reported that Mr. Swig had repeatedly missed Friday payroll and that the staff was on edge.
Kent Swig, heir to the Fairmont hotel fortune and son-in-law to Harry Macklowe, bought Helmsley Spear in 2007. In a press release from the time, he said, "Helmsley Spear's substantial name recognition provides the opportunity to leverage Swig Equities' network of relationships and expertise by providing additional services to tenants and landlords in the commercial real estate marketplace."
Our source said Mr. Swig will retain the shell of Helmsley Spear as a property investment vehicle, but that the brokerage is officially no longer. "Kent lives in 740 Park Avenue and drives around in his chauffeured Lincoln Navigator SVU," the broker said. "This is a commentary on the hubris of a trust fund baby."
Neither Mr. Swig nor his attorney could immediately be reached for comment.
Y. David Scharf, a partner at Morrison Cohen and Mr. Swig's attorney, sent the following statement:
"In order to focus its attention on principal investment opportunities in the marketplace, Helmsley Spear is suspending its third party commercial brokerage operations. The Firm will continue to operate its property management department. Helmsley Spear looks forward to announcing several new investment acquisitions over the next 30 to 60 days."