Reader's Digest Wants 100K Feet
---
---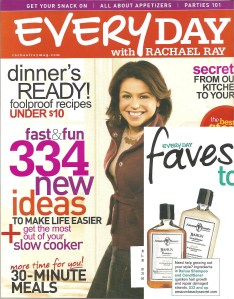 Reader's Digest, which recently filed for Chapter 11 bankruptcy protection, has hired Cushman & Wakefield to find about 100,000 square feet of new office space, according to industry sources.
The media conglomerate, which publishes 94 magazines worldwide, including the eponymous Reader's Digest, has offices "all over the place," as one source put it. "All over the place" includes offices in Chappaqua, Westchester, as well as more than 70,000 square feet at the Sapirs' 260 Madison Avenue and another almost 20,000 square feet at SL Green's 16 East 34th Street, the latter reportedly home to Every Day With Rachael Ray.
It's unclear at this point what, precisely, Reader's Digest's intentions are. The firm filed for bankruptcy on Aug. 24, which means that Reader's Digest can now terminate its lease obligations (oh, the glories of Chapter 11).
That said, the firm's lease at 260 Madison (pictured) reportedly expires in 2012. So even if it hadn't filed for Chapter 11, it might still be looking for space in a market that has swung dramatically in favor of tenants.
Cushman & Wakefield's Mitchell Konsker, who is working with Reader's Digest, declined to comment for this story. William Adler, a Reader's Digest spokesman, would say only that "we are looking at various options for meeting our space needs and haven't made a final decision."
drubinstein@observer.com