Presented By: Facilio
State of Property Operations & Maintenance Software
The O&M technology & software landscape, and the resulting user experience, is extremely complex, decentralized, and fragmented in terms of data, applications, and services. For example, there are core building systems like HVAC, lighting, fire safety, or surveillance with their own dedicated software, standalone edge devices with embedded intelligence, separate software (or spreadsheets & paper notebooks) for every functional need, smart sensor systems that are becoming commonplace, and more.
As a result, valuable data is vastly dispersed and fragmented across disparate systems, software, and service providers. Data is often locked away or not readily accessible for the O&M teams, with vendors and contractors being the gatekeepers of data. This bottleneck, along with the lack of integration between applications, means O&M teams lack real-time visibility into their operations and their processes tend to be reactive rather than proactive.
Read this white paper by Rajavel Subramanian and James Dice to know –
     – The current gaps in O&M software and BAS operations
     – Understand the need to reimagine O&M tech stack and usher it into reality
     – A pragmatic and extensible framework for smart buildings in 2021 and beyond
It's tactical. No fluff. Every chapter is a part of O&M innovation that real estate companies need to know.
Presented By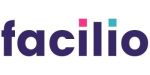 Facilio's AI-driven property operations platform allows real estate owners to aggregate building data, optimize performance, and control portfolio operations - all from one place. Customers in the commercial office, healthcare, and retail categories use Facilio across 40 million square feet to reduce operations costs, increase net asset value, and derisk operational liability. Headquartered in New York City with offices in Padova, Dubai, Chennai, and Singapore, Facilio is a global company backed by leading investors including Accel Partners and Tiger Global Management.