Presented By: Facilio
How to Rebuild, Retool, and Reopen Buildings During a Global Pandemic
The COVID-19 pandemic brought real estate and property operations to a standstill. As economies paused, commercial spaces were shuttered. But leaders in real estate and property management don't see the COVID-19 crisis as just a one-off event. They see it as an opportunity to train for an unpredictable future. Owners and property operations leaders are retooling, upskilling, and preparing for the new reality.
As global experts in real estate and property operations actively recover and rebuild for the future, these key themes are top of mind:
– How to reopen and restart operations
– How to retool and retrain to thrive in the new reality
– How to rebuild to emerge as a future leader
This report offers firsthand, practical knowledge to help your firm also succeed in this uncertain future.
Presented By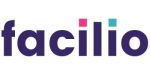 Facilio's AI-driven property operations platform allows real estate owners to aggregate building data, optimize performance, and control portfolio operations - all from one place. Customers in the commercial office, healthcare, and retail categories use Facilio across 40 million square feet to reduce operations costs, increase net asset value, and derisk operational liability. Headquartered in New York City with offices in Padova, Dubai, Chennai, and Singapore, Facilio is a global company backed by leading investors including Accel Partners and Tiger Global Management.