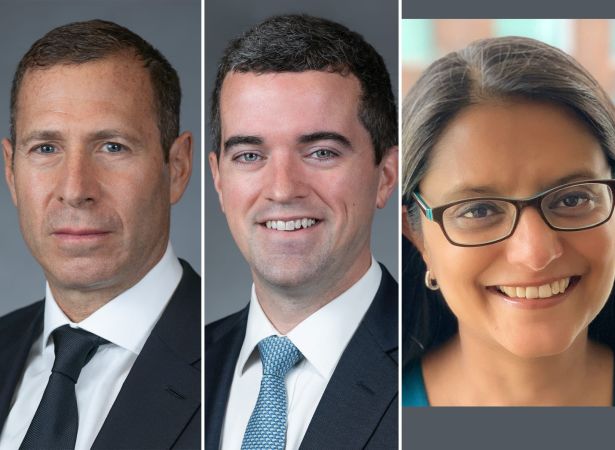 #34
Richard Mack, Kevin Cullinan and Priyanka Garg
Co-Founder and CEO; Co-Heads of Real Estate Credit Investment Business at Mack Real Estate Credit Strategies 
Last year's rank: 8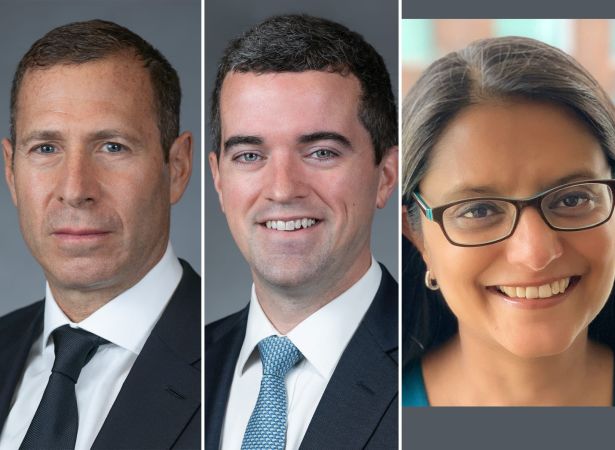 While its typical volume levels were way down, Mack Real Estate Credit Strategies (MRECS) remained an active lender during the COVID-19 pandemic with roughly $650 million of originations for the one-year period starting April 1, 2020.
Its notable deals included a $52.2 million acquisition and predevelopment loan for a D.C.-area industrial development site in Brandywine, Md., featuring 283 acres zoned for approximately 3.2 million square feet. This transaction, completed in June just three months into the pandemic, helped set the tone for MRECS.
"Our multi-cyclical experience, vertically integrated platform, sponsor relationships, limited leverage, and national reach were competitive advantages that served us well during the pandemic," Richard Mack said. "We believe that deal volume will continue to normalize over the rest of the year, bringing significant opportunities to provide transitional financing through our platform." 
MRECS proved very versatile throughout the past year in its deal activity, with entry into new markets like Nashville and Houston, while also completing its first life sciences, logistics and film studio property loans.
The Manhattan-based firm provided $141 million of construction financing for One22One, a Class A office building in Nashville sponsored by GBT Realty; and a $110 million loan to convert a suburban Boston office building into a life sciences facility for a joint venture of Redgate Advisors, Optimum Asset Management and AEW Capital Management. It also supplied a nearly $58 million loan for the acquisition of Blackhall Studios, a film-production facility in Atlanta consisting of more than 800,000 square feet and owned by Commonwealth Real Estate.
"We were able to finance deals for a number of different asset classes throughout the pandemic," Kevin Cullinan said. "Our equity business was active in secondary markets before the pandemic, and the MRECS debt business was interested in expanding to secondary markets as well. The pandemic accelerated our entry into some of those markets."
The past year also saw leadership changes at MRECS following the exit of Peter Sotoloff as chief investment officer and managing partner this winter. Cullinan and Priyanka Garg were then elevated to lead the company's credit business.
A busy 2020 also included MRECS sponsoring for the first time a team of Baruch College students for Project Destined, as part of its goal to bring hands-on real estate education and access to traditionally under-represented groups in the industry.—A.C.