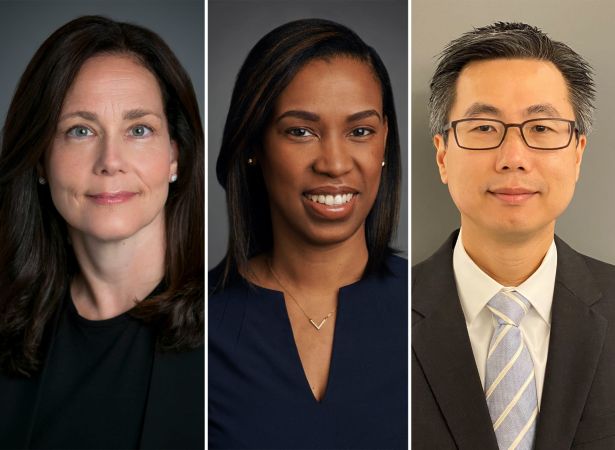 #32
Andrea Balkan, Nailah Flake-Brown and John Lee
Managing Partner, Real Estate; Managing Directors, Real Estate at Brookfield Real Estate Finance
Last year's rank: 40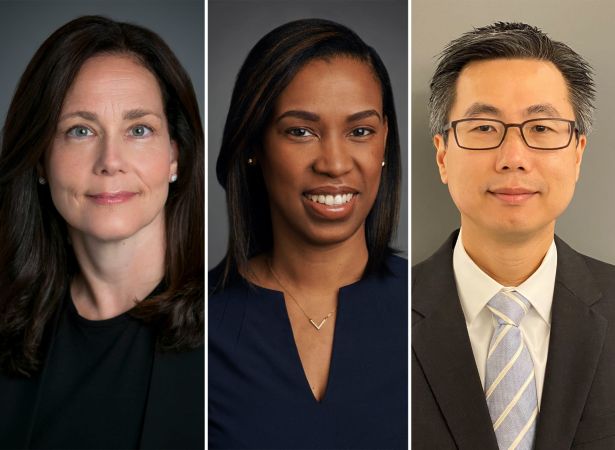 Brookfield Real Estate Finance stayed active amid last year's turbulence, registering just over $3.3 billion in lending volume.
"The first three months, the pause was dictated by the market," Balkan said. "We came back to the office on June 21, and from that point forward, we were actively originating and closing deals."
Led by Balkan, Nailah Flake-Brown and John Lee — the latter two spearhead originations, underwriting and asset management activities — the lender hit its stride in the summer, getting a number of pre-COVID transactions across the finish line, while tying a bow around a couple of other ambitious new loan opportunities.
By dollar volume, the shop's lending activities were spread across 19 deals on office (38 percent), residential (34 percent), industrial (22 percent), and life sciences or medical office (6 percent) — and it included mostly refinances and acquisitions, with a couple of construction loans sprinkled in. Their deals stretched nationwide, and the group was certainly a bright spot for what proved to be a bumpy ride for its broader parent organization. 
Balkan said she's eager to see the investment sales market pick up, because she believes it's the acquisition loan opportunities where her group really shines. 
"One of our strengths is competing on acquisitions," she said about her team. "It's the certainty of execution, [they] play to our strength. We can say, 'We're here, we're going to close.'"
Last year, the company emerged from COVID-19 with a bang in its first three deals, the first of which was the $448 million financing for Angelo, Gordon & Co. and Hines' massive Chicago office complex Citadel Center, a deal where they took a $128 million mezzanine position. The next two were a $107 million construction loan on an industrial property in New Jersey; and a $368 million, fully funded loan on a residential condominium development in Hawaii. 
"The office deal in Chicago was stabilized and the industrial deal was on spec, but we had confidence in the market; and within three months, it was 100 percent leased and it wasn't even fully built yet," said Flake-Brown, who added that both of those deals were done in the third and fourth quarters. "The condo deal had an established sponsor developing the project with significant presale. 
"We're starting to see acquisition activity come back, which is going to fuel our pipeline as we move forward," Flake-Brown added. 
Flake-Brown is also co-chair of a recently established diversity effort within Brookfield Asset Management, which includes several recruiting initiatives, like an internship program within the broader real estate group. 
"Private equity shops usually recruit two years out of banking," Flake-Brown said, adding that the company wants to start "getting into colleges earlier as a way to identify diverse candidates early on in their careers." 
The company has also launched a Black professionals network and an Asian professionals network, adding to two other minority networks it had already established, Flake-Brown said. "[We're really] beefing up affinity groups, and continuing to work on different ways to bring awareness and training to our employees," she added.—M.B.