In Santa Barbara, Real Estate Tech With an (Unusually Cheap) Ocean View
Its lifestyle and tech legacy make the small SoCal community big for proptech
---
---
The sleepy Santa Barbara area might seem an odd location in which to find a cluster of contech and proptech company headquarters, but the roots of those firms can be found in Southern California's technology history and in a lifestyle that has attracted CEOs and their employees.
The old real estate truism was that if you wanted to know where a company was headquartered, just find the home address of the CEO. The office would be guaranteed to be nearby. Such executive gravitational pull still influences where real estate tech firms are headquartered today, and its ripple effects can be felt in and around Santa Barbara, a city of around only 88,000 residents.
A prime example is construction management software powerhouse Procore Technologies (market cap: $7.8 billion and counting), located in the Santa Barbara County town of Carpinteria (pop: 13,264).
"procore started in Santa Barbara in 2002, and the reason it was started there was because that's where Tooey lived at the time," said Steve Zahm, chief culture officer and president at Procore, referring to Procore CEO Tooey Courtemanche. "We founded the company in response to challenges that he was seeing interacting with the general contractor and builder of his personal home that he was building in Santa Barbara."
Zahm was already a Santa Barbara resident when he met Courtemanche and became the second employee of Procore in 2004, he said. At the time, both had young children.
"Santa Barbara is a great place to raise a family," he said. "Those kids are now grown up and out of college, but we still continue to enjoy the Santa Barbara lifestyle."
Another longtime Santa Barbara proptech standard bearer is Yardi, a property management software company founded in 1984 that is located there in part because of a precursor tech firm in which Yardi's CEO and founder, Anant Yardi, was employed.
"Our business was formed here 40 years ago because my parents got a job at one of the large corporations back in the late '70s," said Kevin Yardi, vice president at Yardi and Anant Yardi's son. "That was Burroughs Corporation, which later became Unisys. They had a large plant and there was a tech job here that pulled them to Santa Barbara. In the early '80s my parents moved here and decided to stay and start a small business, and that's grown with time.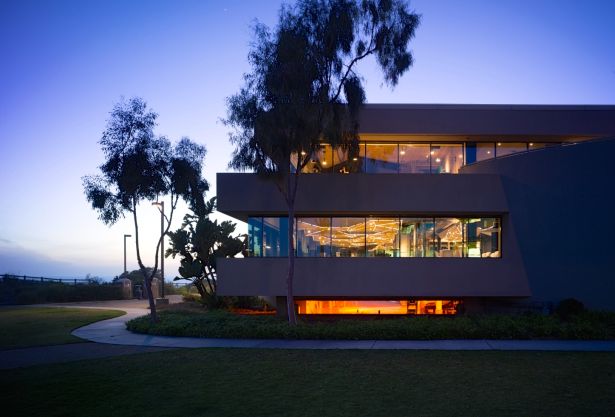 "So the fact that Yardi is in Santa Barbara may be a fluke of cosmic moons and stars aligning, but we wouldn't have been here but for a technology presence in the '70s."
California's historically large defense industry also contributed to the existence of technology legacy companies such as Raytheon, which preceded the Procores and Yardis of the region, said Yardi.
The higher-education ecosystem of California also attracted proptech companies to Santa Barbara, he added.
"​​There's always been a tech orientation," Yardi said of the region. "We have a phenomenal university in our backyard, University of California, Santa Barbara, and they have some really amazing programs. … So having a UC system in our backyard has helped facilitate a lot of the technology growth and some of the tech companies born in Santa Barbara."
In addition, the Santa Barbara area has smaller quality schools, including Cal State Channel Islands in nearby Oxnard/Ventura, Westmont College, and Santa Barbara City College "which is one of the highest-rated junior colleges in the state of California, if not the entire nation," said Procore's Zahm. "So there's really a lot of great talent. People are attracted to come to school here and to make a career in Santa Barbara, based upon the lifestyle, the climate, and the recreational opportunities."
One of the proptech companies birthed out of UCSB is property management software firm Appfolio, which was founded in 2006 and today is valued at $4.8 billion.
Like Procore, Briq, a financial automation platform for construction, is headquartered in Carpinteria. Founded in 2018 by CEO Bassem Hamdy, an alumnus of Procore, the proptech startup got a $30 million investment from Tiger Global Management in 2021.
Procore is also attracting foreign tech companies that want to work within its ecosystem, such as London-based XYZ Reality, an augmented reality headset built specifically for construction, which has opened a local office, said Doug Madey, a communications and marketing professional in Santa Barbara who has worked at briq and Procore.
Of course, living in such a beautiful community is not cheap.
"It's curious that there's three large real estate tech companies here," said Yardi. "It's obviously a phenomenal place to live. Sometimes I think of it as a mini Bay Area. So, we sometimes are able to bat above our weight in terms of getting talent here. The flip side is it's a really high cost of living and it can be hard to hire. We've both benefited from the wonderful climate and beautiful place to live, but are also a little handicapped by the high cost of living."
Oddly, the cost of commercial office space in Santa Barbara is unusually inexpensive, even given the surroundings, said Scott Moitoza, vice president for real estate and workplace experience at Procore.
"When you look at the corporate real estate costs of just rental rates for office space in Santa Barbara, compared to places like Austin, Texas, the real estate cost here on the corporate side is 50 percent if not less cheaper," said Moitoza. "So for what it's worth, while we're looking at the Pacific Ocean today from our office, the perception is it's very expensive, and the reality is it's cheap compared to what you would pay in a place like Austin."
Indeed, Santa Barbara's office asking rent was around $32 a square foot in 2021, according to the most recent CommercialCafe report, well below the average of $43.05 per square foot in Austin. (CommercialCafe, oddly enough, is a Yardi company.) Currently, the average office asking rates are between $20 and $30 a square foot, said Moitoza.
Ultimately, Santa Barbara's lifestyle, as well as its contech and proptech opportunities, is strong despite any perceived downside, said Madey.
"Santa Barbara is beautiful," he said. "I love it. I like to be outside. It's not for everybody though.  It was kind of tough when you tried to recruit. There's not enough nightlife. I don't know if you're in New York City, but sometimes if you're trying to get someone in Brooklyn out here, everything closes at 10 p.m. No, thanks.
"But a lot of talented people come to this area and get excited about construction technology and property technology, and then those people stay."
Philip Russo can be reached at prusso@commercialobserver.com.