Grocery-Anchored Assets Lead Post-COVID Retail Recovery: CBRE Report
---
---
A year after COVID, positive indicators point to a strong recovery ahead for D.C. retail, according to CBRE (CBRE)'s "Washington DC Retail MarketView Q1 2021" report.
Since March of last year, numerous retailers across the D.C. metro region have been forced to close due to COVID concerns, with the ensuing months being some of the most tumultuous in history. Protests in early summer and an intense presidential election in late fall forced many retailers to board up their storefronts.
A year later, the pandemic is subsiding and retail workers are returning, several retail corridors are reactivated, and many tenants are actively seeking space to expand — all evidence that the worst is behind us and there is an end in sight, per the report.
"Things are improving swiftly," Michael Zacharia, executive vice president within CBRE's retail line of business, told Commercial Observer. "It was a rough 12 months for retail, but now with COVID restrictions being relaxed, things are really coming on strong."
He's seeing strong restaurant activity and only expects that to increase over the next couple of weeks.
"Retail sales are up again for some retailers, as customers start to go back to their shopping habits, which is a sigh of relief to many," Zacharia said. "We've seen a tremendous amount of activity uptick in the last 60-90 days, but mostly in the markets driven by a residential base."
According to the report, grocery-anchored centers and second-generation restaurant spaces continue to be the most sought-after product in the market.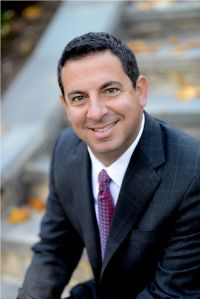 "We have found that most developments and large leases signed to date have a grocery component, where the co-tenancy is more stable," Zacharia said. "Alternatively, centers that are anchored by non-essential use like gyms and movie theaters have been hit harder, and neighborhoods with a heavy office density have also been impacted more severely. However, on a positive note, we believe that with more people getting vaccinated, we will see business districts rebound along with neighboring retail."
In the first quarter, there were multiple groceries signed, with discount grocers Lidl and Aldi both expanding in the District.
"We've also seen a lot of activity from restaurant operators that are well-credited regionally or nationally that want to capitalize on vacant, second-generation restaurant spaces in the market," Zacharia said. "Silver Diner, Matchbox, and Butter Me Up are a handful of active tenants in the region with great expansion plans."
While rent has been contingent on submarket, the report noted more concessions, such as rent abatement and larger packages as a result of the pandemic, are happening more than big drops in base rent.
"In grocery-anchored shopping centers, rent has appeared to be more stable, but for the downtown business districts, with high office density and reliance on tourists, the rent has marginally dropped," Zacharia said. "For example, we've been tracking the East End submarket with Capital One Arena and rent has fallen dramatically. And when there is a deal signed, there is usually this ramp-up period of two years, when the tenant pays a low base rent and a percentage of their sales."
As of late May, neighborhoods like 14th Street and Georgetown, where traffic is driven by an affluent residential base, are doing relatively better. These neighborhoods have outdoor seating capacity for restaurants, compelling retailers like Lululemon, and furniture stores that support the homebody trend. Outside the District, activities in Bethesda, Alexandria and Reston are also active as many people that used to commute to D.C. now live and work there, driving retail sales in major categories.
"There is plenty of reason for optimism," Zacharia said. "We are seeing a lot of touring activities, primarily from grocers and quick-service restaurants that were able to take advantage of their increase in carry-out business. We are also optimistic about apparel users that offer business attire, as people return to work and realize they need to update their wardrobes."