Northwind Provides $56M Condo Inventory Loan for Central Park North Luxury Asset
Lantern Real Estate negotiated the debt
---
---
A luxury property on Central Park North has landed a $56 million condo inventory loan from Northwind Group, Commercial Observer has learned. 
The 13-story building at 145 Central Park North — owned by Grid Group, per property records — was recently completed and boasts direct views of Central Park and the Manhattan skyline with floor-to-ceiling windows. 
Lantern Real Estate's Tal Bar-Or negotiated the financing. 
"Lantern‌ ‌secured‌ ‌attractive‌ ‌financing‌ ‌for‌ the borrower ‌within‌ ‌a‌ ‌period‌ ‌of‌ ‌only‌ ‌one‌ ‌month,"‌ ‌Bar-Or said.‌ ‌"Not‌ ‌only‌ ‌did‌ ‌this‌ ‌deal‌ ‌move‌ ‌quickly, but‌ ‌we‌ ‌were‌ ‌also‌ ‌able‌ ‌to‌ tailor ‌a‌ ‌unique‌ ‌and‌ ‌efficient‌ ‌structure.‌ ‌ ‌
The property, located between Malcolm X and Adam Clayton Powell Jr. boulevards, is designed by GLUCK+, and offers 37 residences in one- to four-bedroom layouts. Most units include private balcony or terrace space. Building amenities include a children's playroom, a state-of-the-art fitness center and a rooftop deck with unobstructed views. 
The transaction is the latest of many for the boutique brokerage, which is currently in expansion mode after handling a diverse range of inquiries from borrowers throughout the pandemic, including acquisition financing, construction financing, restructurings and preferred equity raises. 
The firm prides itself on its solution-oriented, hands-on approach to deals at the management level. "There's a Lantern partner on every deal," Bar-Or said. "Borrowers can make one call and speak with us directly."  
The 145 Central Park North transaction attracted a host of lenders, but Lantern took a strategic approach to placing the debt. "This isn't a deal we sent to 100 lenders," he said. "We were much more deliberate, and only spoke with a handful of other interested parties" 
As an owner as well as a lender, Northwind — a private equity firm based in Manhattan with over $2.5 billion in assets under management — brought a "unique understanding" of the real estate to the table, Bar-Or said.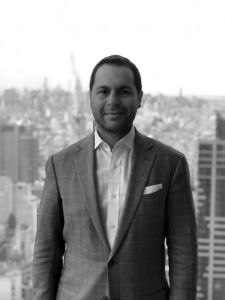 With vaccine distribution firmly underway, Bar-or said a light at the end of the tunnel is beginning to emerge, along with a return of those who left New York City temporarily during COVID-19.
"Despite‌ ‌disruption‌ ‌associated‌ ‌with‌ ‌the‌ ‌pandemic,"‌ ‌he‌ ‌said,‌ ‌"this‌ ‌transaction‌ ‌demonstrates‌ ‌that‌ ‌the‌ ‌financing‌ ‌world‌ ‌remains‌ ‌committed‌ ‌to‌ ‌New‌ ‌York‌ ‌City's‌ ‌future.‌ ‌Lenders‌ ‌are affirming the city's long-term resiliency by supporting ‌high‌-‌quality‌ ‌projects‌ like this ‌from‌ ‌reputable‌ ‌sponsors‌."‌ 
Northwind officials didn't immediately respond to a request for comment.