Ahead of Its Move to Brooklyn, FXFowle Rebrands as FXCollaborative
---
---
Global architecture firm FXFowle Architects is changing its name (once again) to FXCollaborative Architects, trying to rebrand its image as it prepares to move its operations from Manhattan to Brooklyn, Commercial Observer has learned.
The move is timed with the firm's 40-year anniversary this month, and the recently announced intentions to relocate its headquarters of 35 years from Manhattan at 22 West 19th Street to a planned Downtown Brooklyn building that the company designed at One Willoughby Square.
FXCollaborative signed a 15-year lease for 40,000 square feet for the seventh through the ninth floors of the 34-story building. It will relocate its 150 employees in 2022 (One Willoughby is expected to be finished in 2021).
"We strongly believe that design and architecture, interiors and urban design is a deeply collaborative enterprise," Dan Kaplan, the senior partner of FXCollaborative, told CO about why they chose the new name. "Sure [architecture] is driven by individuals' creativity, but the synergy between creative people is really what distinguishes us."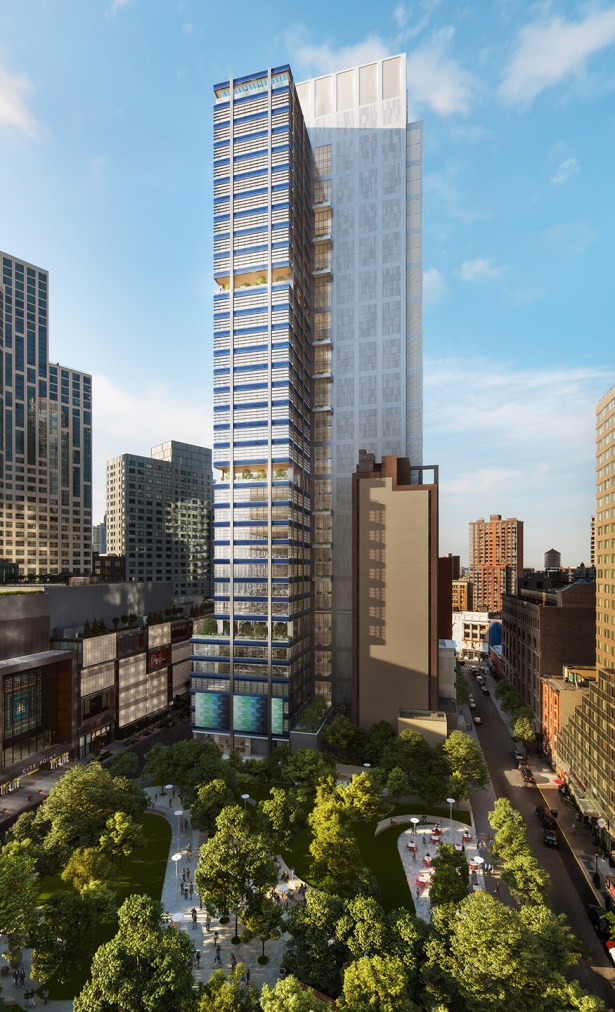 The new FXCollaborative name is effective today. Some of the company's largest projects in New York City include the 500,000-square-foot office building at One Willoughby Square (which they will call home); the 2-million-square-foot office tower at 3 Hudson Boulevard in the Hudson Yards area; and the 773,000-square-foot Crossings at Jamaica Station project in the Jamaica section of Queens.
FXCollaborative, which also has offices in Washington, D.C., was founded in 1978 as Fox & Fowle Architects by partners Bob Fox and Bruce Fowle. In 2002, Fox split from the firm and the following year he founded Cook + Fox with Rick Cook. Today that firm operates as CookFox Architects. (Kaplan declined to specify why Fox departed from his partner Fowle.)
After Fox left Fox & Fowle, Kaplan became a senior partner and ran the firm with Fowle, who stayed full-time until about three years ago. Today, Fowle is the founding principal emeritus and still helps in management and with advisory some days, Kaplan said.  
Kaplan stressed the company isn't changing its name to exclude Fowle.
"It's not about dropping anybody, but what we wanted to do was to recognize and celebrate the creative culture of the firm," he said. "It's bigger than one individual. We really believe in an ethos of collaboration."