NYCB Lends $53M for New Jersey Apartment Complex
---
---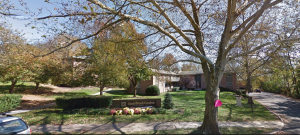 New York Community Bank provided a $52.8 million acquisition loan for a multifamily complex in northern New Jersey, Commercial Observer can exclusively report.
Meridian Capital Group arranged the loan on behalf of Hackensack, N.J.-based SDK Apartments for its purchase of Greenbrook Gardens in North Plainfield, according to the brokerage. 
SDK Apartments paid Segal & Segal, another landlord with properties in the area, $66 million for the property, so the loan covers about 75 percent of the purchase, another person in the know confirmed.
The seven-year acquisition loan carries two years of interest-only payments, a 3.5-percent fixed rate and a five-year extension option, according to Judah Hammer, a vice president at Meridian, and Zev Karpel, a managing director, who negotiated the debt deal.
"In such a rapidly moving interest rate environment, Meridian was able to capitalize on our relationship with the lender and a drop in treasuries to lock this seven-year loan at the bottom of the market and then hold the rate until the acquisition closed," Mr. Hammer said in prepared remarks.
Located at 1275 Rock Avenue in North Plainfield, the complex includes 35 buildings that are made up of 407 units.