Honest Buildings Launches Owner-Centric Software
---
---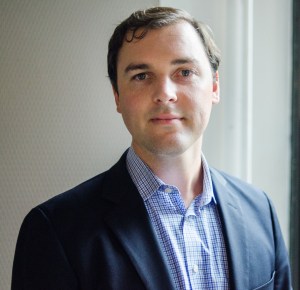 Real estate software producer Honest Buildings has a new platform to make managing construction costs and data on a particular project a whole lot easier for owners and project managers, the company announced today.
Honest Buildings for Owners, a subscription-based service that costs $200 to $600 per building per month depending on a building's size, helps owners track the progress of a project including important dates, vendor information, received bids, costs and construction data, according to the real estate tech company. By doing all this, it said in a news release, it would help identify problems not just on a project but an entire portfolio.
The tools, based on Honest Building's earlier portfolio software, also create a hub in which the user can communicate with existing vendors and related stakeholders on a project, according to Honest Buildings, in order to avoid a barrage of emails and calls throughout a project.
"Honest Buildings for Owners is the result of years of hands-on collaboration with the commercial real estate industry's most progressive owners seeking to save time and money on building projects through new technological efficiencies," said Co-Founder and Chief Executive Officer Riggs Kubiak in prepared remarks. "By aggregating entire portfolios of buildings and projects in one vendor management system, this platform empowers owners and project managers to make informed, contextualized decisions when bidding a project of any size."
Already, the new program, has drawn the attention of Benchmark Real Estate Group, Madison Realty Capital and the fast-growing WeWork, all of whom have uploaded their portfolio to the software and have begun using the tools it offers.
It will also sync up with the existing, LinkedIn-like marketplace that has been a success for Honest Buildings. The online marketplace, which debuted in 2013, allows builders to create portfolios for their work and then use the software to find the right specialist for a particular project.
While acquisition is the easy part for a landlord, its managing renovation costs, bids, current vendors and other day-to-day operations that becomes time consuming, said Ashkan Zandieh, the founder of the real estate technology consulting company RE:Tech. Mr. Zandieh, who's worked with Honest Buildings in the past, said this software eases the stress on landlords.
"You don't see much taking place on the landlord and ownership side," Mr. Zandieh said of landlord-related software. "Anything that can add positive value in that aspect is a plus for that landlord."
Ryan Masiello, who has developed a similar software for asset management and leasing at his company VTS, said he's only somewhat familiar with the new software, but that it will benefit landlords with the many tasks they juggle.
"Landlords are spending millions and millions of dollars a year on building improvement," Mr. Masiello said. "It sounds like they have a solution that helps bring together all that information and helps landlords in the process."
When the software developer launched its iPad app for the marketplace last March, it had already garnered the attention of 7,000 users including architects and engineers, Commercial Observer reported at the time. Prominent firms using the network included Vornado Realty Trust and Cushman & Wakefield.
Honest Buildings boasts that it has facilitated $600 million worth of deals since launching a little more than two years ago. It's done $450 million since last spring when CO reported the app launch.
Update: (Observer Media Publisher Jared Kushner joined the board of Honest Buildings in 2013.)