MHP Real Estate Services Names Mark Furst Senior Managing Director
---
---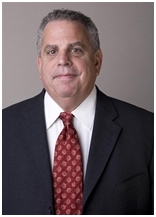 MHP Real Estate Services, which owns, leases and manages roughly six-and-a-half million square feet of office space in New York City, has named Mark Furst as a senior managing director. In his new role, Mr. Furst will do tenant representation, landlord representation and leasing.
"David [Greene] and I have been talking for a number of years and I'm excited because it's a great platform," said Mr. Furst of his new position. "There are great people here. I had been at my former place for 16 years, and it was a great run with great people. I just wanted to go to a little bit of a smaller shop."
Part of Mr. Furst's role will be working on 45 West 21st Street, 32 East 31st Street, 36 East 23rd Street and 210 West 29th Street in Midtown South, an area which he is very familiar.
"I've been very active in [the Midtown South] market for a very long time, representing tenants and landlords, and I was one of the first guys to be active in that market before it got hot," he said of the neighborhood.
Mr. Furst joins MHP from Cassidy Turley, which became DTZ earlier this year.
"Mark is really one of the pioneers in the area," said David Greene, the president of brokerage services at MHP. "He has certainly been a participant and a witness to the growth of Midtown South and Flatiron."
Mr. Greene also mentioned that Mr. Furst's position at the company will extend beyond real estate transactions.
"One of the terrific things about Mark is that he's also going to be mentoring a lot of the younger brokers," he said. "He's going to be a terrific influence on the brokerage itself."
Founded in 1971, MHP has 70 employees at its 277 Park Avenue office.