Bon Voyage: Industry Executives Leave for MIPIM Conference in Cannes
---
---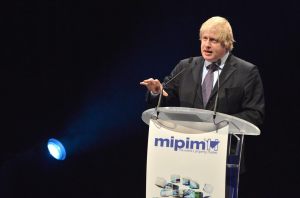 Many New York real estate professionals will soon be en route to Cannes, France, where they will be among 21,000 real estate executives from 93 countries gathered for MIPIM's 2015 conference, the largest real estate industry event in the world.
The event, first held in 1990 and organized by international trade-show planner Reed MIDEM, will take place next week from March 10 to March 13. The gathering is designed to bring together investors, developers, architects, hotel groups, public authorities and others to discuss the changing nature of the industry. It also provides a forum for networking and deal-making.  A central theme of this year's gathering is the impact the digital economy, including big data and crowdfunding, and how the real estate industry has responded.
According to a press release issued by MIPIM, the first day of the conference will center around cities and their power propelling regional economies. Sir Edward Lister, the deputy mayor of  policy and planning for the Greater London Authority, will speak about the projected state of London in 2050.
The conference's second day will start with a Japanese-themed breakfast and a presentation on the state of the country's market given by Jesper Koll, a managing director and head of research for J.P. Morgan Securities Japan. The second day will also feature a presentation on the U.S.'s economic recovery.
The third day of the conference will discuss the power crowdsourcing has on the U.S. commercial real estate industry and the impact Europe can anticipate from this technological advancement. A panel, including Michael Mandel, the chief executive officer of CompStak, Daniel Miller, the co-founder and president of Fundrise and Justin Hughes, the chief technology officer of Realty Mogul Co., will speak at this crowdsourced session.  The 2015 Award Ceremony will take place that night.
It is expected that representatives from over 140 U.S-based companies, including Angelo Gordon & Co., DLA Piper, Gansevoort Hotel Group, Greystar Real Estate Partners and Lennar International, will be in attendance.