Tech Sector Gains Ground on Financial Services in NYC Real Estate: Report
---
---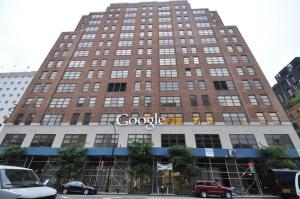 In 2014, the tech sector and new media companies leased more than five million square feet of office space and was responsible for 16.2 percent of leasing activity in Manhattan, a 4.9 percent increase since 2013, according to a new report on the industry released by JLL. The report highlighted that the tech sector was second only to the financial services industry in terms of leasing activity; however, while the financial services industry was responsible for 24.7 percent of all activity in 2014, it represented a 3.2 percent decrease from the year before.
"Each year, the gap in activity between tech and financial services has steadily narrowed," the report highlighted.
It is no surprise that as the tech scene in New York City continues to grow, companies are taking more space. The city's tech sector employment has increased by 6.4 percent year-over-year and it adds 1,800 new jobs to the city's economy each month.
Some of the largest tech tenants in New York City include Google, which occupies 250,000 square feet, Noodle, which will occupy 100,000 square feet, Samsung, which has 100,000 square feet, and Indeed, which also has 100,000 square feet.
Jim Wenk, an executive vice president at JLL, emphasized that there are two key factors at play that are responsible for tech growth in New York.
"I think what we're continuing to see is a combination of New York City-based startups that continue to receive venture capital funding, which leads to job creation and hence, leasing more office space," he said. "The second driver is many West Coast-based companies continue to expand into New York as a robust secondary regional office, such as Twitter. Those are the two trends that we continue to see and the growth in the tech sector in New York and the leasing velocity continues to grow."