IT Consultants Get New Lease at Old Home
---
---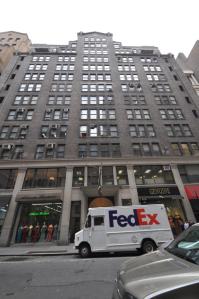 For one information technology management firm, the grass was not greener on West 37th Street. Now Precision IT Group will move a block south to its former building at Kaufman Organization's 242 West 36th Street, Commercial Observer has learned.
The company, which provides personalized IT and consulting, will grow later this month from its 4,000-square-foot headquarters at 237 West 37th Street to a 6,317-square-foot space on the third floor of the Garment District property. The company signed a seven-year, four-month lease for space in the building, which carried asking rents of roughly $40 per square foot, Kaufman officials said.
"Precision IT was once a tenant in the building some time ago; they were housed in a 1,000-square-foot space," said Kaufman broker Henry Fuentes in a prepared statement. "The company chose to move back to 242 West 36th Street because it knew the Kaufman Organization well and trusted the company."
Mr. Fuentes and his Kaufman colleague Michael Heaner represented the tenant in the deal, while Kaufman principal Grant Greenspan acted on behalf of the landlord in-house, Kaufman officials said.
Paramount Merchant Funding expanded at the building that's between Seventh and Eighth Avenues in 2013, as CO previously reported. At that time, the Housing Partnership Development Corporation, Contemporary Conservation and Paul Michael's The Network also operated from spaces onsite.