Berkeley Point Capital Provides $354M Credit Facility For Massive SoCal Portfolio Buy
---
---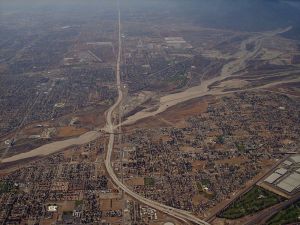 TruAmerica Multifamily, in conjunction with institutional investors including The Guardian Life Insurance Company of America and Allstate, has acquired a 14-property multifamily portfolio in southern California for $482 million, according to an announcement this week.
The acquisition was leveraged with a $354 million FannieMae Credit Facility from Berkeley Point Capital, which was originated by Senior Managing Director Mitch Clarfield. The facility was able to finance the entire portfolio and used both fixed and floating rate debt trusts.
A spokeswoman for Berkeley Point Capital could not immediately be reached.
Mark Enfield, the chief administrative officer of TruAmerica Multifamily, emphasized that both the fixed-rate and floating-rate debt are extraordinarily low. The year-one interest rate is 2.59 percent, he said.
Mr. Enfield said the seller, Newport Beach, CA-based JH Real Estate Partners, is exiting the multifamily business. TruAmerica Multifamily had a relationship with the seller and was able to configure a transaction in an off-market deal, he added.
It was a significant project underwriting all the properties across different markets in Southern California. Mr. Enfield said 45 percent of the properties are located in Los Angeles County, 25 percent are in San Diego County and 30 percent are in the Inland Empire. Collectively, the 14 properties include 2,669 units and each property was underwritten individually.
TruAmerica Multifamily will invest an additional $40 million in its execution of a repositioning strategy that will include upgrades to physical structures, common areas, unit interiors, pool areas, barbecue areas, fitness centers, leasing offices and landscaping.
According to a spokesman for TruAmerica Multifamily, this is the largest multifamily transaction the company has ever completed and one of the largest multifamily transactions ever in Southern California.