Salvation Army Nears Deal to Sell Bedford Avenue Site
---
---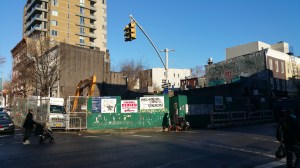 The former Williamsburg site of a Salvation Army thrift shop will soon be snapped up, Commercial Observer has learned.
While it was previously reported that the religious and social service organization had plans to erect a two-story, 10,000-square-foot building for thrift shopping at 176 Bedford Avenue, Major Charles S. Foster, the command property secretary major for the Salvation Army, said that the organization is near a deal to sell the North Seventh Street property.
The site is being marketed by Steve Bodden and Jack Lerner of Sanchez Bodden Lerner. Mr. Bodden did not respond to requests for comment.
Mr. Foster said the Salvation Army receives five to six offers a week for the property and over the last three years the organization had been determining the best and highest use for the site. The original thrift shop was demolished last year.
Mr. Foster declined to provide any information about the sales price and the buyer. Proceeds from the sale will benefit Salvation Army's adult rehabilitation centers, he said.