Applegrad Buys More of the Bronx With $14M From Signature
---
---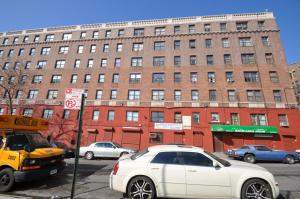 Bronx landlord Sam Applegrad bought a $19 million multifamily building in the borough with $14.25 million from Signature Bank (SBNY), Mortgage Observer has exclusively learned.
The loan for the purchase of 1420 Grand Concourse has an interest rate of 3.375, according to a representative for Eastern Union Funding, which brokered the deal. The five-year loan has a one-year interest only period. 
Michael Muller and Ira Zlotowitz of Eastern Union handled the deal.
Signature Bank confirmed the details of the transaction.
Borrower Mr. Applegrad, who owns more than 30 buildings in the Bronx with his Skyc Management, is "taking advantage of the enormous growth in the Bronx lately," said Mr. Muller. The borough is seeing "the surge that Brooklyn began to experience six or seven years ago," he added.
The 133-unit building is rent-stabilized, Mr. Muller said, and is in the midst of $600,000 in capital improvements. It is also a block north of 170th Street, a retail corridor that offers public transportation.
The Bronx, sometimes thought as the borough that the city left behind, seems poised for growth as owners and investors seek yields, which have become increasingly unattainable in Manhattan, Brooklyn and Queens. Indeed, the Bronx has seen a 100 percent rise in financings by Eastern Union in the last year, said Matt Matilsky, vice president of communications at the firm. In 2014, the company will have brokered over 100 deals—roughly double the number in 2013.