NGKF Wins Grand Central Retail Listing
---
---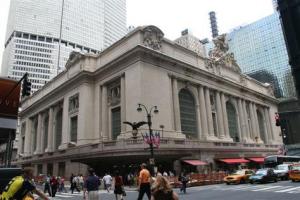 The Metropolitan Transportation Authority has tapped Newmark Grubb Knight Frank for the exclusive marketing of its roughly 150,000 square feet of Grand Central Terminal retail spaces, The Wall Street Journal reported this morning.
NGKF beat out seven other competitors with an agreement that will cost the MTA a broker fee of up to $3.1 million over the deal that could last as long as 10 years, according to the publication. The agency, which operates the 1913 Warren & Wetmore masterpiece's retail spaces through a leasing arrangement with a landlord partnership that includes Andrew Penson's Argent Ventures, chose NGKF to take advantage of the firm's expertise, said Nancy Marshall, MTA's director of Grand Central Terminal Development.  
"NGKF's track record working with high-profile leasing assignments and understanding how the multiple uses in a property can complement each other were key reasons why the firm was chosen for this assignment," said Ms. Marshall in a prepared statement. "With NGKF's involvement, we feel Grand Central Terminal will be invigorated with a dynamic blend of new and existing tenants."
NGKF executive vice president Mitch Friedel, a veteran 25-year broker whose past assignments include leasing at the Shops at Columbus Circle at the Time Warner Center and current listings include Orlando's Disney Springs development, will head up the firm's Grand Central leasing team.
"This is an unparalleled opportunity for retailers and restaurateurs to become part of one of the city's most prized and distinctive treasures that has fostered tremendous success for existing tenants due to the sheer number of visitors and commuters who walk through here every day, Mr. Friedel said in a prepared statement. "It is an honor to be entrusted with an assignment of this magnitude and significance."
Around 750,000 people pass each day through the terminal where the MTA completed extensive renovations in 1998. Rents have grown as high as $800 per square foot and approximately 15 leases will expire through the end of next year, according to the Journal. The agency is undertaking a request for proposals for space currently occupied by Junior's and Two Boots pizza.