Female-Focused Website Expanding from BK to Midtown South
---
---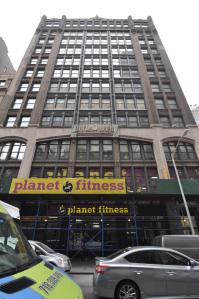 Female-oriented website Bustle will move its headquarters from a townhouse in Williamsburg to a 9,661-square-foot space on the whole 11th floor of Emmes Asset Management's 12-floor building in Midtown South at 158 West 27th Street through a 10-year lease on the property, the Wall Street Journal reported this morning.
The site that features news, entertainment, fashion and lifestyle reporting for women will now operate out of a building between Avenue of the Americas and Seventh Avenue where the owners ask rents running for $60 per square foot and offered up an available floor to the prospective tenants, said Ethan Silverstein of Cushman & Wakfield.
"This is a great example of an entrepreneurial ownership team making a fantastic, creative space available in order to secure an exciting, growing media company in Bustle," said Mr. Silverstein in a prepared statement. "Emmes worked with the prior tenant, who had a number of years left on their lease and were planning on subletting the space. An agreement was made to cancel the lease, allowing us to bring Bustle in. We're very excited to welcome them to 158 West 27th Street."
Mr. Silverstein and a C&W team that also included Mark Mandell, Matthias Li and Bruce Mosler negotiated on behalf of the landlord in the deal, while Rory Murphy, also of C&W, represented the tenant.
C&W officials said Mr. Murphy was unavailable to comment on the transaction.
But the building owners expressed excitement about the floor's new tenant, welcoming them to a building where fitness company Peloton also recently signed a lease. The hot Midtown South area is currently showing an 8.2 percent vacancy rate, the lowest availability rate of any of the nation's central business districts, according to C&W.