Congress Votes to End Condo Owner Filing Requirement
---
---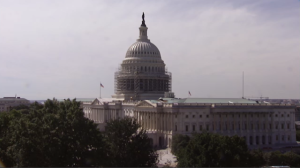 The U.S. Senate voted unanimously last week to end a federal filing requirement for owners of condo buildings with more than 99 units that ensnared developers in litigation following the financial crisis of 2008.
During the downturn, lawyers for condo buyers began trying to break the purchase contracts by arguing in court cases that the owners hadn't accurately complied with a 1969 law named the Interstate Land Sales Full Disclosure Act that required owners of buildings to register with the U.S. Department of Housing and Urban Development and then the Consumer Financial Protection Board.
But after the vote in the Senate last week, another unanimous vote in the House last fall and President Barack Obama's expected signature, that law will continue to protect purchasers from fraud along the lines Congress intended when it passed the bill more than four decades ago without subjecting owners to the filing requirement, said Jay Neveloff, an attorney at Kramer Levin Naftalis & Frankel who worked with the Real Estate Board of New York to gather support among lawmakers for the legislation.
"We knew that this wasn't just a New York problem," said Mr. Neveloff, the chair of the firm's real estate department. "This was a national problem, because people were using this crazy law to get out of contracts."
The litigation around "buyer's remorse" for condos sold just before the crises threatened both construction lending and further condo development, Mr. Neveloff said. But, after the bipartisan support for the one-page bill , the legislation will change the law to allow condo developers to sell units before a project's completion without fear of a lawsuit from the law aimed at speculators selling fake homes in unused swampland and open areas.
"I think universally, not just in Congress, there was a sense that this was a technicality that was distorting the market," said Angela Pinsky, a senior vice president at REBNY. "A lot of people recognized that was a problem."
Mr. Neveloff and Ms. Pinsky credited New York Democrats Senator Chuck Schumer and Congresswoman Carolyn Maloney with spearheading the legislation, along with Republican allies like Congressman Michael Grimm of New York, Congressman Patrick McHenry of North Carolina and Senator Dean Heller of Nevada. The bill corrects a loophole, Ms. Maloney said.
"A condominium sale shouldn't be invalidated because the sellers failed to disclose if the unit was covered by water, presented signs of soil erosion, included oil and gas rights or had unique topographical characteristics," Ms. Maloney said in a prepared statement. "It's obvious that the registration requirements in the 1968 law were never intended for condo sales. This is a narrowly tailored, technical fix that will solve the problem."
The vote even won praise from attorney Adam Leitman Bailey, an attorney who pressed claims under the law. Although Mr. Bailey expressed pride in victories he won on behalf of clients, he said the provision "no longer has any utility," in a story in The Real Deal, which first reported the bill's passage. White House officials didn't respond to a request for comment on the legislation.