Cassidy Turley Hires Nonprofit Group Co-Leader
---
---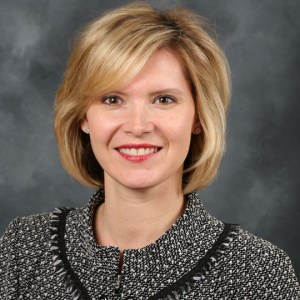 Cassidy Turley hired an experienced broker for charities and foundations to help lead its nonprofit practice group, the company announced last week.
Janet Woods has joined Cassidy Turley as co-leader alongside David Lebenstein to play the same role she formerly served at JLL (JLL) as a representative for the Girl Scouts of Greater New York, the Children's Aid Society, the NAACP Legal Defense Fund and other nonprofit clients.
"Janet Woods is a fantastic new addition to our team, and her experience working with the not-for-profit community will enable us to further grow our already top-ranked not-for-profit practice group," said Peter B. Hennessy, Cassidy Turley's president for the New York tri-state region, in a prepared statement. "Our continued ability to attract more top-level talent like Janet allows Cassidy Turley to continue to provide the highest level of service to our clients. The level of expertise and stellar reputation that Janet brings will be an incredible asset to our New York team."
The broker with 18 years of experience moves to a company that boasts 300 nonprofit and public sector clients and 60 offices nationwide, according to its website. Cassidy Turley represents United Federation of Teachers, Planned Parenthood of New York City, New York University and several professional organizations, think tanks, foundations and other nonprofits, a client listing on the site says.
Representatives for JLL declined to comment.
A group that comprises private equity company TPG and other investors will soon announce an agreement to purchase Cassidy Turley, The Wall Street Journal reported this morning.