Brandy Melville Snags Soho Sublease
---
---
The Italian fashion brand Brandy Melville has signed a four-year sublease at 499 Broadway. The 8,000 square-foot space lies in the heart of one of Manhattan's most sought-after shopping corridors.
"It's a phenomenal space with lots of foot traffic," said Alan Napack, a senior director of retail services for Cushman & Wakefield, who represented the sublessee. "This bigger space will be great for them," said Mr. Napack, who pointed out that Brandy Melville's new storefront will be "about 50 percent" larger than their previous digs at 518 Broadway.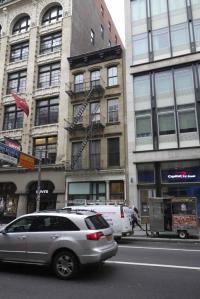 Mr. Napack told Commerical Observer that he also represented the sublandlord, Swarovski's CRYSTALLIZED, a purveyor of custom jewelry, when they signed their original 10-year lease on the space near the corner of Broome Street.
"That stretch of Soho is an excellent location for fashion retailers to establish their brand," said Amira Yunis, an executive vice president for CBRE, who represented Swarovski in the transaction.
Crain's New York Business reported that new space will be rented for under $400 per square foot under the sublease agreement—well beneath the typical asking retail rent along the popular Soho retail corridor. Ms. Yunis and Mr. Napack both declined to confirm the specific rent number.