Sale of R/GA's Garment Center HQ Is Imminent
---
---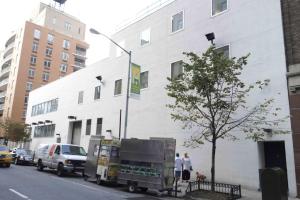 Global digital advertising agency R/GA's Garment Center building will soon be in contract, Commercial Observer has learned.
Robert Greenberg, the company's founder, chairman and CEO, made an announcement at a staff meeting today that the building at 350 West 39th Street "is for sale and we are looking for new space," according to someone who was in attendance. But, the building has been for sale for a couple of months, said Robert Knakal of Massey Knakal Realty Services, who has been marketing the building with colleague David Kalish, and a deal will soon be ironed out.
Mr. Knakal said he anticipates a contract will be signed within the next couple of weeks and the sale price will be "well north of $110 million." He said that while part of the site falls within the Garment District, the zoning allows for a development to be all residential, all commercial or mixed-use.
Mr. Greenberg, who was inducted into the Advertising Hall of Fame this year, bought the two-story 1968 building between Eighth and Ninth Avenues in 1984, according to property records. It is is a 300,000-square-foot, block-through development site near the Hudson Yards.
"For a deal of this size and if you believe you can build a 300,000-square-foot site, notwithstanding the Garment Center zoning, it should be a $150 million site," said a source with knowledge of the market who asked for anonymity.
According to another source, the company is moving to larger digs in Manhattan and may already have a site lined up.
A spokesperson for R/GA, which employs 1,400 people, did not immediately respond to requests for comment.