REBNY Names 2013 Retail Deals of the Year
---
---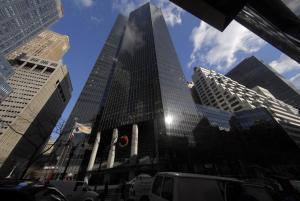 More than 250 retail brokers and industry insiders streamed into Club 101 at 101 Park Avenue Tuesday night for the Real Estate Board of New York's 2013 awards for the "most ingenious retail deal of the year" and the "most significant retail deal of the year."
The 18 nominees with nicknames like "What a long strange trip it's been: bringing national retailer Guitar Center to a side-street sub-basement off Times Square" (for Lon Rubackin and Gary Trock of CBRE) and "David v. Goliath: using ingenuity and due diligence as a sling shot" (for Benjamin Fox of Massey Knakal Realty Services) vied for just the two awards recognizing broker creativity and skill and the deals' overall importance to the city's real estate market.
In the end, REBNY's retail committee settled on Richard Hodos of CBRE for Ralph Lauren's 38,000-square-foot lease in the Coca Cola-owned building at 711 Fifth Avenue as the ingenious deal of the year and Peter Ripka of Ripco Real Estate for Barneys' return to a 57,000 square-foot retail condo at 107 Seventh Avenue.
"These guys spent years working on these deals with dedication and vision," Peter Braus, the outgoing chair of REBNY's retail committee and the managing principal at Lee & Associates, told the group during his presentation of the framed certificates.
Mr. Ripka negotiated on behalf of the condo's ownership with the high-end city mainstay to move its store back to Chelsea from its prior location on Madison Avenue during a nine-year process that started with the property occupied by Loehmann's. The two brokers for Barneys from Newmark Grubb Knight Frank in the transaction, Jeffrey Roseman and Barry Gosin, were also nominated.
"This means a lot to me," Mr. Ripka told Commercial Observer after the announcement. "It's about Manhattan; it's a legendary company."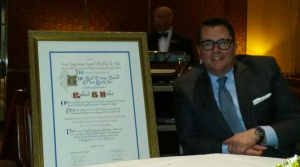 Mr. Hodos worked for four years to bring the big-name clothiers into an arrangement for space for the recognizable clothing brand in a way that was compatible with the global soda giant's plans for the long-closed Disney store.
"It all goes back to doing a good job for both the landlord and the tenant," said Mr. Hodos. "It's really a story of perseverance through many different obstacles."