With $3M for Capital Improvements, 38 East 29th Street Will Get Modern Industrial Feel [Updated]
---
---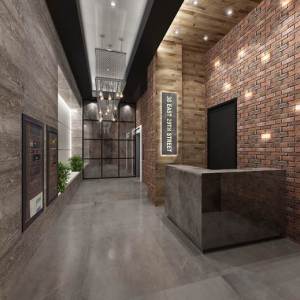 PRD Realty Corp. has launched a $3 million capital improvement program at the 65,000-square-foot 38 East 29th Street.
Plans for the commercial building, slated for completion this summer, include renovations to the façade and lobby as well as new building entrances and elevators, PRD announced.
Designed by architectural firm Durukan Design, the lobby will feature a custom steel chandelier, antique mirror, exposed brick, concrete floors and a seating niche. Renovations will commence April 15.
The 10-story building, between Park Avenue South and Madison Avenue, is 90 percent occupied. Tenants include 16 Handles and Rosewood Realty Group. Asking rents in the building are $45 per square foot.
Update: This story was edited to add when the renovations will commence and the asking rents.