Construction Industry Job Growth Continued Through February Despite Harsh Winter
---
---
New York City lost 1,300 jobs in February, but the strength of the construction industry continued with another 1,400 jobs added, data compiled by independent economist Barbara Byrne Denham shows.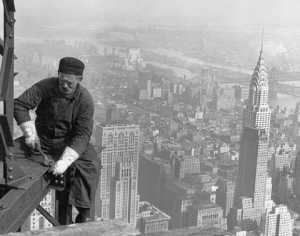 The minor citywide job loss comes on the heels of a 21,800 job gain in January and year-to-date gain of what Ms. Denham referred to as a "robust" 20,500 jobs.
"These month-to-month fluctuations are common, especially from November through February," she stated in her New York City Employment Report, noting that "the overall trend remains positive thus far in 2014."
In addition to the 1,400 new construction jobs, and despite the harsh winter, the industry has added 3,000 jobs since December 2012 and 4,300 since the trough in September 2009.
Both accounting and computer systems design sectors also added 1,900 jobs each in February, while the biggest losses were in private education, which shed 4,300 jobs; and securities, which lost 2,900 jobs (after adding 600 jobs in January).
Retail trade, which has added a whopping 54,700 jobs since the September 2009 trough, added 300 jobs in February; and the real estate sector added 500 jobs in February (but has lost 7,100 since the trough).
New York City has now added 350,400 jobs since bottoming in September 2009, a growth rate of 9.6 percent, while the rest of the country grew at 6.2 percent since its trough, February 2010.
"While the losses in February come as a surprise given the strong momentum in recent months, the marginal decline should not be considered more than a statistical aberration," Ms. Denham said.
"It has been reported that banks and securities firms continue to downsize as J.P. Morgan Chase looks to sell its headquarters at One Chase Plaza and move employees elsewhere. However, some of the losses from this downsizing have likely already occurred," she added.